Lifestyle Denver by Gretchen Rosenberg & Libby Levinson>
Denver's Source for Real Estate News, Neighborhood Happenings
and Market Trends.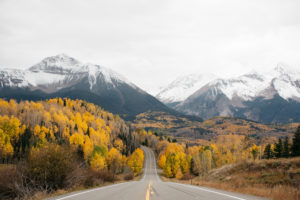 The temperatures are cooling off, which means the trees are showing their off their Colorado fall colors. Following are some of our f avorite drives through the high country: Guanella Pass Scenic Byway – Begin in Georgetown towards to town of Grant. Turn right onto US 285 and take the highway to the top of Kenosha Pass. Highway of Legends Scenic Byway – Begin in La Veta headed towards Trinidad on Colorado 12, which wraps around the Spanish Peaks. Peak-to-Peak Scenic Byway – Begin at...Continue Reading!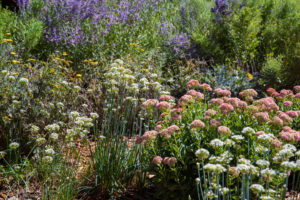 Why do we tend to focus only on interior shots when it comes to real estate photos I love to entertain, but unfortunately I haven't had as many summer parties as I would like. So, I invited some friends over for a garden party to enjoy the end of the summer. Before the guests arrived, I snapped a quick photo of the yard before our evening under the stars kicked off.  The photo turned out to be the only one I took all evening, but captured the...Continue Reading!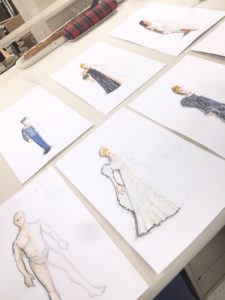 Behind the Scenes Tour of the Newman Center for Theatre Education I had the pleasure of touring the Robert and Judi Newman Center for Theatre Education with the Marquee Club this week. To say this was an absolute treat would be an understatement. We were able to visit with the heads of the costume department, prop shop and set design. This was my first visit to the Newman Center, also known as the Tramway Building, located at 13th & Arapahoe just across the street from the main...Continue Reading!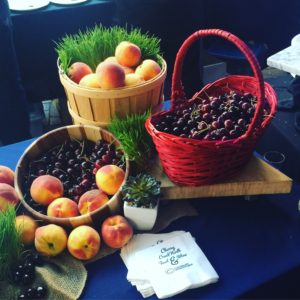 The best party in Cherry Creek North ... This past Saturday I had the pleasure of attending the Cherry Creek North Food & Wine Festival featuring the best restaurants in the area. The red carpet was literally rolled out at the VIP entrance with glasses of champagne waiting to help attendees kick off the event in style. I would suggest going the VIP route because it gives you early access to the event before the crowd fills in. Oh, and did I mention the...Continue Reading!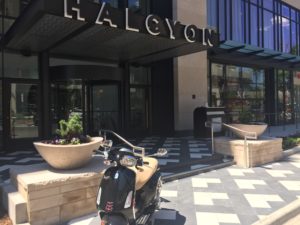 Halcyon Hotel is officially open for business! Halcyon (Hal-cy-on), is defined by ancient legend as a bird who nests at sea during the winter solstice and is believed to have calming powers over the waves. As such, birds are a constant theme throughout the hotel. They are even wrapped on the hotel's Vespa & courtesy Land Rover! The Halcyon is a welcome addition to Cherry Creek North community. The neighborhood has been a shopping destination for years with boutiques and  high end retailers dotting the streets. It is...Continue Reading!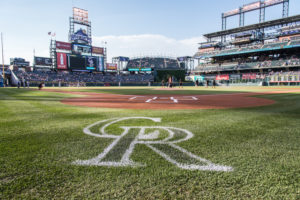 Last week I attended my Company's annual summer party at Coors Field, which seems even more apropos, as our new Cherry Creek office is located in the heart of Cherry Creek North in the Adolph Coors Foundation building located at 215 St. Paul Street. The night started like any other night, except that it was a case of being in the right place at the right time ... While chatting with some co-workers, I was asked last minute if I would like...Continue Reading!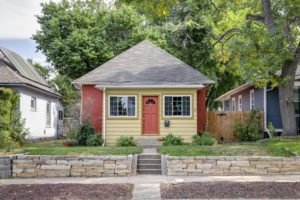 Berkley Bungalow Sold - $355,000 ($15K over ask) Beautiful Berkeley Bungalow has it all with hardwood floors, crown molding, exposed brick, inviting sun room, newer roof and windows. Updated kitchen features granite counters, SS appliances and maple cabinets with built-in desk overlook the lovely backyard. Updated bathroom, inviting bedrooms and ample storage in basement round out this stunning home. Walk to all the shops and restaurants on Tennyson Street or along 38thContinue Reading!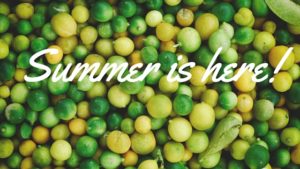 It's officially Summer in the Rockies, which means it's time to get outside and enjoy this great state of ours.Following are some of our favorite things to do during the summer months. Colorado Renaissance Festival - June 11th-August 7th Held over 9 Festive weekends on Saturdays & Sundays only from 10am - 6:30pm. www.ColoradoRenaissance.com 4th Annual South Platt Riverfest - June 25th-26th Free event in Confluence Park open from 10am-8pm Saturday & 10am-6pm on Sunday. Click here for more details. 26th Annual Cherry Creek Arts Festival - July 2nd-4th Come...Continue Reading!