Lifestyle Denver by Gretchen Rosenberg & Libby Levinson>
Denver's Source for Real Estate News, Neighborhood Happenings
and Market Trends.
It's that time of year!  Superbowl Sunday is nearly here, and our Denver Broncos are back in the game. We're rooting for you!  Yay Team!  #GoBroncos  #DenverRules Continue Reading!
I love hearing stories about polar bear clubs whose members take the plunge into icy waters on New Year's Day, but I've always been a traditionalist when ringing in the new year.  Chilled champagne is more my style. Fast forward to December 31st, 2015 when a friend asked me to come along to the Evergreen Lake Plunge in Evergreen, CO to offer her moral support. I thought she'd lost her mind, and couldn't believe she wanted to do this while Denver is enduring an...Continue Reading!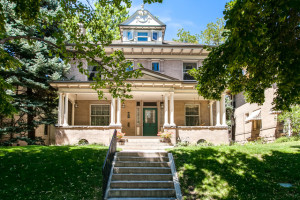 Historic Denver Homes are beautiful, charming and full of life... They also require extra TLC.  Following are our favorite tips to help you navigate Denver historic home ownership and maintenance: Exterior: Roofing: Look for missing, worn or broken roofing materials that may allow for water penetration Make any necessary repairs, or hire a contractor to evaluate your roofing system Inspect your roof and flashing around chimneys and skylights periodically, especially after storms Gutters, Downspouts and Drains: Make certain that exterior drains are clear of debris and not holding...Continue Reading!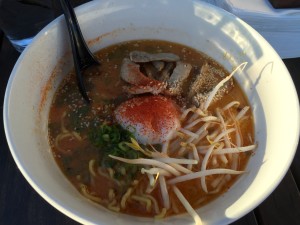 Ramen in Denver has come a long way from the old college staple, Top Ramen. I've recently been introduced to the new, ok maybe it's not so new, comfort food in Denver ...  Ramen! Traditionally home-made ramen noodles are served in a light broth with veggies,  a protein and typically an egg. Just last night I re-visited my favorite spot, Uncle located in Highlands on 32nd Ave. between Vallejo St. and Wyandot St. If you're having trouble imagining what this looks like, here's...Continue Reading!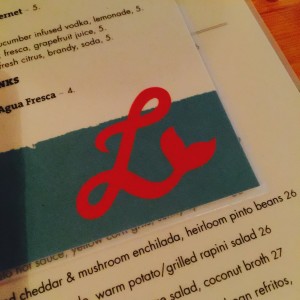 Lola, has been a Denver Restaurant staple in the LoHi neighborhood for years and is located on one of the hottest blocks at 18th and Boulder, nestled right next to  Little Man Ice Cream and Linger. Lately, I've been visiting Denver's new additions to our impressive culinary delights, and had almost forgotten about this wonderful gem. Making plans with friends who all have different dietary needs is challenging, so finding the perfect spot to appeal to everyone can feel like an effort in futility....Continue Reading!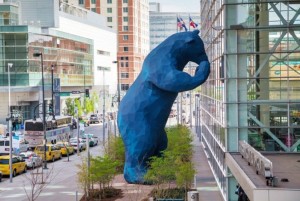 There are a lot of ideas about what Denver is and what it is not. And there are a lot of posts about what it means to live here from the point of view of a native. Depending on the Denver lifestyle you are looking for, we likely have it here. Relocating to Denver: Active Denver Lifestyle The Rocky Mountains make their way into almost every view when facing west. And they have a magnetic attraction that requests the onlooker to take a...Continue Reading!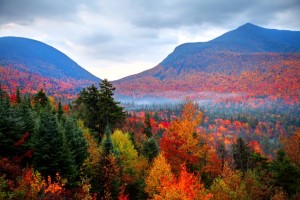 Colorado In The Fall Is AMAZING! Selling real estate in Denver definitely has it's perks.  Fall is one of them! September brings about changing fall colors, which means it's time to head to the high country to view the golden aspen. Here are our favorite places to see the Colorado colors: 10. Guanella Pass Scenic Byway - Begin in Georgetown towards to town of Grant. Turn right onto US 285 and take the highway to the top of Kenosha Pass. 9. Frontier Pathways Scenic Byway -...Continue Reading!
Real Estate sales in Denver have been booming in 2015.  We're having a typical Colorado boom.  Maybe even boomier than typical. Libby Levinson is a top broker at Kentwood Real Estate in our Cherry Creek office, and has joined LifeStyle Denver to contribute her terrific knowledge of local real estate and Denver's LifeStyle. She's also here to add more information for you about relocating to Denver, the current real estate market and to spread the love - the writing workload.  So we can...Continue Reading!