Lifestyle Denver by Gretchen Rosenberg >
Denver's Source for Real Estate News, Neighborhood Happenings
and Market Trends.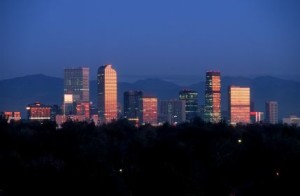 There are a lot of ideas about what Denver is and what it is not. And there are a lot of posts about what it means to live here from the point of view of a native. Depending on the Denver lifestyle you are looking for, we probably have it here! # 1 - Relocating to Denver: Active Denver Lifestyle The Rocky Mountains make their way into almost every view when facing west. And they have a magnetic attraction that requests the...Continue Reading!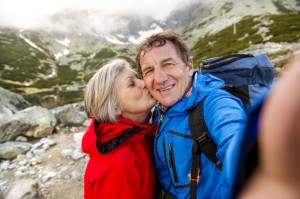 The kids are out of the house and the opportunity to relocate is finally an option. School districts and day care no longer make the list of home ownership "must-haves." It's time for you to enjoy the lifestyle you've been looking forward to! If urban living is important to you…if outdoor activities are important to you…if micro brews or reliving the days of your hippie past sounds like your next adventure…maybe relocating to Denver is the right move for you. Denver has...Continue Reading!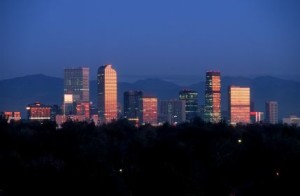 You are young, or young at heart, hard working, and love an active lifestyle and urban flair. We think you will love these hot places to live in Denver: 1.      Governor's Park/Speer/Cherry Creek/Glendale This area is constantly being developed with new restaurants and housing to appeal to those interested in an active lifestyle. Tucked between high rises are mansions, small homes, townhomes, condos and architectural diamonds. Many people enjoy the proximity to Cherry Creek with jogging paths, shopping, cultural fairs and more....Continue Reading!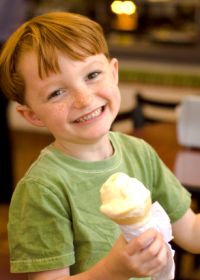 Denver is a great place for families, and with events happening all the time for all ages, I wanted to create a quick resource list just for you kids out there, big and small! I'm a local Realtor, and have lived in Denver since 1982 - my web site is my name - Gretchen Rosenberg.  I love to share the best Denver lifestyle tips, so if you have more to add, please, message me or comment below. If staying active with kids is specific to...Continue Reading!
I was out looking at homes with clients (and friends) on a recent snowy Sunday, and we decided to grab some lunch while we were out.  My client and her daughter wanted to introduce me to Rosenberg's Bagels in the Five Points neighborhood of Denver.  What a find!  Rosenberg's opened 6 months ago at their new location on 26th Ave, after starting out in the Galvanize building in Denver's Golden Triangle. The proprietor, Josh Pollack, famously went to New Jersey to study...Continue Reading!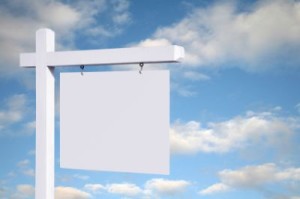 The Denver area residential real estate market continues to both amaze and frustrate.  Buyers are frustrated and sellers are often amazed.  The main issue we're struggling with is that homeowners are afraid to list their home because they're afraid of being sold out of it.  They have nowhere to go, they reason, so they can't sell. Can you see the circular logic here? Here are 5 great reasons to speak with your real estate broker today if you're at all considering listing...Continue Reading!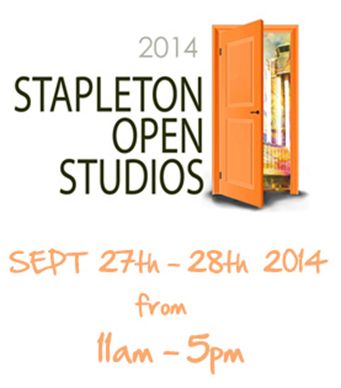 Stapleton Open Studios Nights are this weekend! Visit local artists' studios on Sept. 27th and 28th, 2014. Stapleton has been many things, most notably the site of Denver's previous airport and now the home of a bustling new community. Within this community can be found a flourishing art scene, as many of Denver's countless artists and art lovers call Stapleton home. Anyone in the Denver area interested in local art and artists are in luck this month, as the last weekend in...Continue Reading!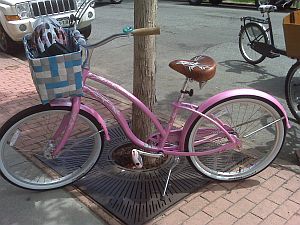 Wednesdays are officially Denver Bike Night! This means many things to many people, but for a dedicated crowd, Wednesday nights in summer mean that it's time to cruise. The Denver Cruiser ride has evolved into what some call the "largest weekly Bike Party on the planet." Whether or not this is true, the ride never fails to entertain. Many of the cruisers dress up each week for different themes such as 'Suits and Swimsuits' or 'Under the Big Top'. Groups of bikers...Continue Reading!