Lifestyle Denver by Gretchen Rosenberg & Libby Levinson>
Denver's Source for Real Estate News, Neighborhood Happenings
and Market Trends.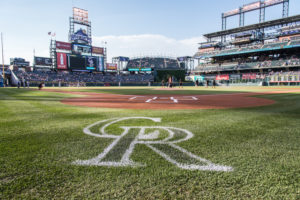 Last week I attended my Company's annual summer party at Coors Field, which seems even more apropos, as our new Cherry Creek office is located in the heart of Cherry Creek North in the Adolph Coors Foundation building located at 215 St. Paul Street. The night started like any other night, except that it was a case of being in the right place at the right time ... While chatting with some co-workers, I was asked last minute if I would like...Continue Reading!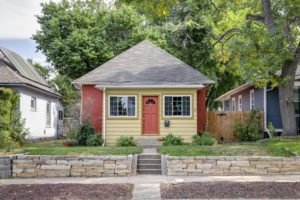 Berkley Bungalow Sold - $355,000 ($15K over ask) Beautiful Berkeley Bungalow has it all with hardwood floors, crown molding, exposed brick, inviting sun room, newer roof and windows. Updated kitchen features granite counters, SS appliances and maple cabinets with built-in desk overlook the lovely backyard. Updated bathroom, inviting bedrooms and ample storage in basement round out this stunning home. Walk to all the shops and restaurants on Tennyson Street or along 38thContinue Reading!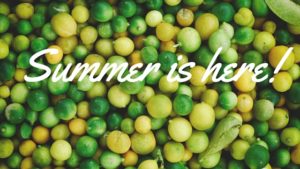 It's officially Summer in the Rockies, which means it's time to get outside and enjoy this great state of ours.Following are some of our favorite things to do during the summer months. Colorado Renaissance Festival - June 11th-August 7th Held over 9 Festive weekends on Saturdays & Sundays only from 10am - 6:30pm. www.ColoradoRenaissance.com 4th Annual South Platt Riverfest - June 25th-26th Free event in Confluence Park open from 10am-8pm Saturday & 10am-6pm on Sunday. Click here for more details. 26th Annual Cherry Creek Arts Festival - July 2nd-4th Come...Continue Reading!
Cybercrime is on the rise in the real estate industry. These cybercriminals are hacking title company emails, along with real estate agent's emails, and sending false wire information to consumers ahead of real estate transaction closings. Following are some tips to help you, and your money, stay safe. Avoid using email accounts such as Gma il, Hotmail, Yahoo and AOL during your real estate transaction, as they don't provide proper firewall safety features. Don't click on links in emails that are not typically...Continue Reading!
Lowry main floor master - $535,000 (Sold) Wonderful Lowry home with main floor master suite. Large light & bright kitchen with plenty of counter space. Spacious dining room leads to family room with wonderful gas fireplace perfect for cozying up. Main floor master suite with large 5-piece master bath and walk-in closer make this the perfect owner's getaway. Airy loft, additional two bedrooms and large extended third bedroom make this a perfect secondary master bedroom. Fully unfinished basement offers endless opportunities. Enjoy...Continue Reading!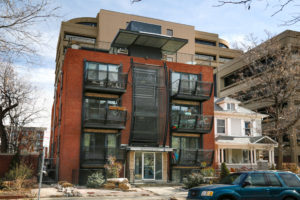 Capitol Hill condo $200,000 (Sold) Wonderful corner unit in the updated Sky II Condos in Capitol Hill. Take advantage of everything downtown has to offer ... walk to wonderful restaurants, theater, museums and much more. Beautifully updated kitchen with stainless steel appliances, granite counters and wood floors throughout kitchen and living room. Large bedroom offers ample space with oversized closets. Rooftop deck provides amazing views of the city and  perfect hang-out area with gas grill. Continue Reading!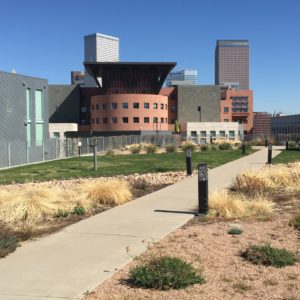 If you're new to Denver, there are a few things you need to know about the Mile Hi City. The good news is we've summarized most of what you need to know here. Quick facts about Denver: Population (city/county): 664,220 Population (metro): 3,011,536 Median Age (metro): 37 Male/Female (county): 50/50 Sales Tax Rate: 7.65% Median Wage (metro): $69,205 Average sale price for a single-family home in the Denver area (December 2015): $369,568 Mayor: Michael Hancock Governor: John Hickenlooper Why is Denver such a hot spot? Denver's population is absolutely booming! Since 2000 Denver's population has...Continue Reading!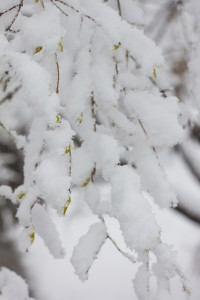 This weekend's late season snow storm brought plenty of moisture, but area trees paid the price As a Denver native I'm rarely surprised by Colorado's fickle weather patters. Take this weekend's storm for example. On Thursday we were basking in mid-60 degree weather and by Sunday morning the city was buried under almost a foot of wet, heavy snow. While the snow was beautiful, it pummeled the newly budding trees around town. I tried my best to save some of my smaller trees by knocking the...Continue Reading!