Lifestyle Denver by Gretchen Rosenberg
Denver's Source for Real Estate News, Neighborhood Happenings
and Market Trends.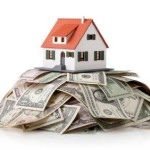 The Denver Post reports today that county assessors in Colorado will be sending out property-valuation notices in the next few days.  The Post article notes that while Colorado home values were up about 10% in 2012, property-valuations were actually flat or down in a majority of the state due to the fact that assessors looked at sales during a period when the market was still soft.
Other notes of interest:
Overall residential property valuations in Colorado were down 2.5% compared with the previous assessment in June 2010.

In Denver County the value of high-rise apartments increased 22.6% during this appraisal cycle while single family homes, condos and town homes decreased 0.9%.
Property owners have until June 1 to file an official protest with their county assessor if they don't agree with their property valuation.
If you need help determining what the relevant sales might be for a property tax dispute, contact your favorite Realtor.  We're often asked by clients to help them find appropriate comparable sales for their home during the correct time period.  The period currently being used for tax assessments is January 1, 2011 through June 30, 2012.  Here is a link to an in-depth explanation of Colorado property taxes with phone numbers to each county's Assessor's Office: Understanding Property Taxes in Colorado.
Here are a few additional helpful links:
Gretchen Rosenberg is a Denver real estate broker with 17 years of experience in local residential real estate.  To view Denver area properties for sale on Gretchen's web site, visit www.GretchensDenver.com.
Dan S. said at April 18th, 2013 at 2:30 pm

Gretchen, Thanks for the helpful information!
Leave a Reply