Lifestyle Denver by Gretchen Rosenberg >
Denver's Source for Real Estate News, Neighborhood Happenings
and Market Trends.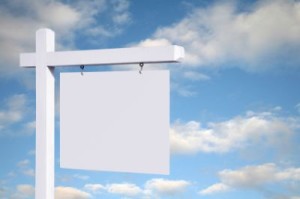 The Denver area residential real estate market continues to both amaze and frustrate.  Buyers are frustrated and sellers are often amazed.  The main issue we're struggling with is that homeowners are afraid to list their home because they're afraid of being sold out of it.  They have nowhere to go, they reason, so they can't sell. Can you see the circular logic here? Here are 5 great reasons to speak with your real estate broker today if you're at all considering listing...Continue Reading!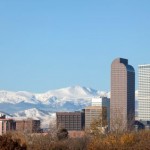 Market News Don't Be Like Mike! During the Great Recession, when interest rates and home prices were rock-bottom in Denver, Mike looked at dozens of homes, but failed to buy, worried he would be stuck with a home that would continue to drop in value. Fast forward to April 2014. Mike is still renting. He considered moving to a new apartment community along Denver's southeast corridor. He found one with a one-car garage for $1,420 a month. He called back three weeks...Continue Reading!
Home sellers often ask, "when is Denver's busiest real estate season?" "When should we put our house on the market? Counter-intuitive as it may sound, we have very few months of downtime.  A broker in Minneapolis told me this week that their market has effectively been shut down for weeks because of the sub freezing winter there. Perhaps it's our frequent sunny days during a Denver winter, but we don't generally experience a slow down like that.  January begins to pick up...Continue Reading!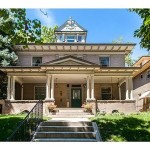 Denver Market News INVENTORY SECOND LOWEST ON RECORD FOR JANUARY The lack of inventory crisis at the end of last year improved slightly in January, but still remained extraordinarily low by historical standards. There were 7,610 unsold homes on the market at the end of last month, the second lowest on record for a January, and the 4.6 percent month-to-month increase was anemic compared to the typical jump seen in January from December.  READ MORE Continue Reading!
We did it again,  Inventory is down for the 8th straight month.  As of the end of February, we have just 8,082 single family homes available for buyers to view. On Friday last week, our office set 101 showings in one day.  We had to take a fire extinguisher to the phones at the end of the day.  The most showings I can remember the receptionist setting up on a busy Friday during the heyday was about 72, and that was...Continue Reading!
Have you heard of a "Seller's Market?" That term hasn't been uttered since just after the turn of the Millennium.  But it's back.  Let's take a look under the magnifying glass. Denver's inventory of available properties is breathtakingly low. So low that it's less than half what it was just 6 or 7 years ago.  In certain neighborhoods and price points, buyers who aren't aggressive are losing out to higher bidders, cash buyers and those ready to make a quick decision. In other...Continue Reading!
The end of 2011 came with few surprises for those of us in real estate, and one big one. The inventory of homes for sale in Metro Denver is nearly 40% below this time last year.  It's so low, that I can remember a time when it was almost triple what it is now. What this will most likely do is accelerate the pace of home sales. With less on the market, it should take less time to sell your house. Eventually, the...Continue Reading!
Imagine you want to move from your city, small town, or suburb to a new location. This new city isn't as large as NYC or LA, but it's big enough to offer you the company of over 2 million residents metro-wide, all the major professional sports, plenty of arts and culture and great restaurants for foodies. Added to that, a fun outdoorsy lifestyle. Now imagine that you begin your home search in this city, only to learn that there are a little...Continue Reading!