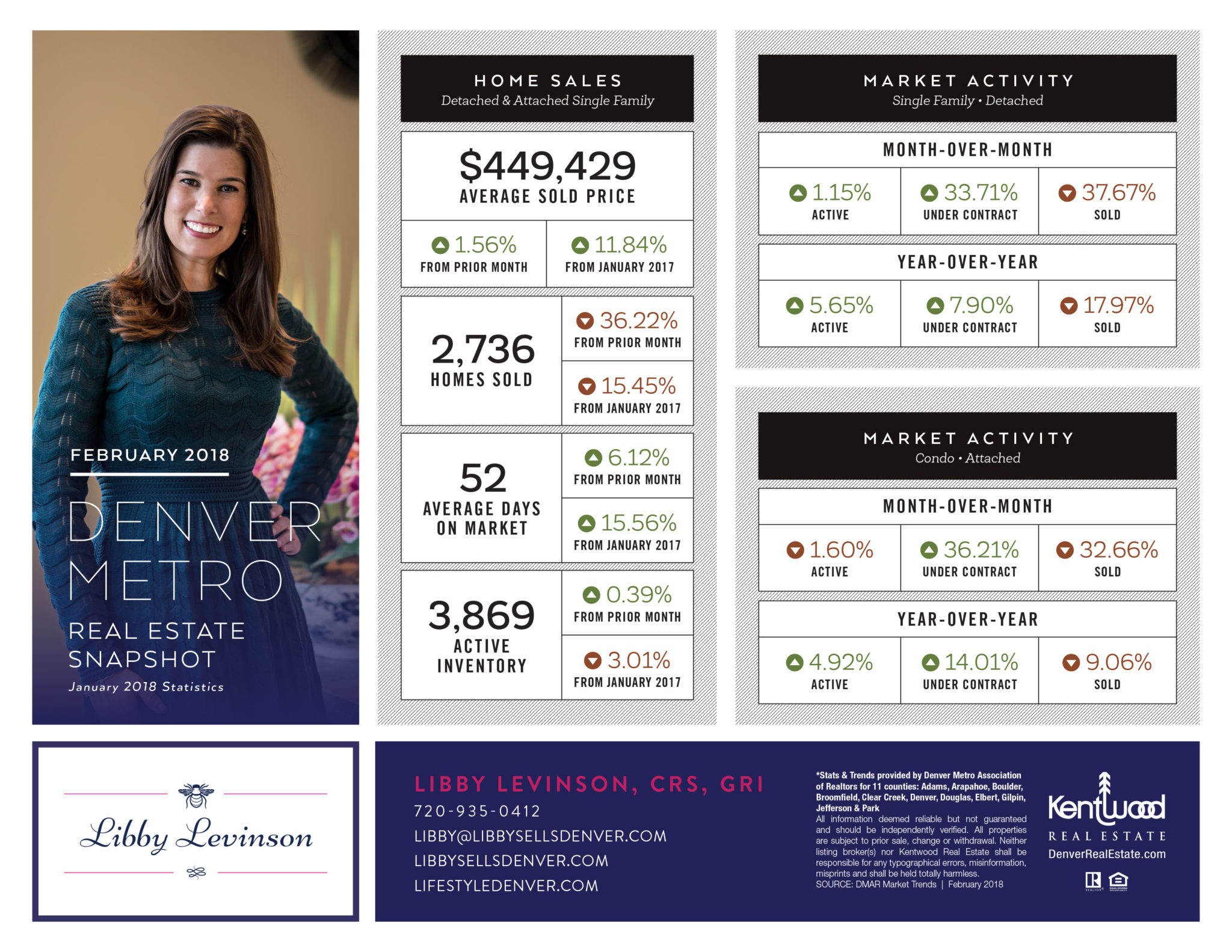 Now in our second month of 2018, we can assume the market will yet again be busy and competitive. Similar to 2017, we have record low housing inventory and surging home prices (read our December stats). In January, homes under contract were almost the same number as new listings. As fast as listings came on the market, they were placed under contract. Sellers can expect multiple offers and bidding wars while buyers compete for listings, especially those listed at or below $350,000- the most active price segment for the single-family market. The deficit of homes in the metro area is expected to peak this year at 32,000. Experts say it could take up to 10 years to correct the imbalance of homes needed. Yikes!
The following is an excerpt from the full report highlighting my analysis on the Luxury Market
Properties sold for $1 million or greater. Sales of single-family homes are up over 10 percent from this time last year and condo sales are up over 44 percent. To note, the condo market is seeing a renaissance with the average days on market down over 64.44 percent from a steady 136 days on market, to just 85 days. Not to be outdone, single-family homes also saw impressive numbers with 82 sales and over $127 million in total sales volume, which is a 10.81 percent increase in sales from January of last year.
The Luxury Market is still in first place for the number of listings of all the markets with almost eight months of inventory for single-family homes and five months of inventory for condos. We can expect the Luxury Market to be as strong as ever in 2018. To download the full report, click here. 
SaveSave
SaveSave