Lifestyle Denver Transitions Into New Voice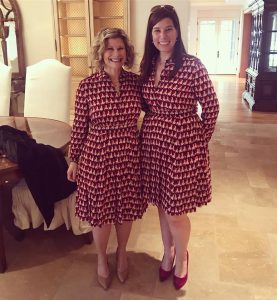 Lifestyle Denver was created by Gretchen Rosenberg, inspired by her knowledge, passion, and love for the Mile High City.  It was started in blogging's infancy and quickly expanded into a successful, enlightening real estate resource for both locals and those interested in moving to Denver.
I was brought into the Lifestyle Denver community as a contributor in 2015 after working with Gretchen at Kentwood Real Estate since 2006. Together, Gretchen and I found a voice that represented our passion for the Mile High City and its enchantment. I'm grateful for the opportunity and have loved growing the brand together.
Gretchen has not only been an amazing mentor who I've styled my professionalism after, but has become a wonderful friend and resource. I've modeled my integrity and professionalism from what I've learned from her. She has helped me grow my business exponentially by exploring new opportunities. It was Gretchen who encouraged me to run for DMAR (Denver Metro Association of Realtors) Board of Directors and NAR (National Association of Realtors) director which have helped root me in the larger real estate community both locally and nationally.
Gretchen gave me full access to write and explore any topic I was interested in from the very beginning. I began to find my own voice, and although it took some time, I became comfortable writing and pushing myself beyond my normal comfort zone.
Lifestyle Denver will be transitioning into a new voice with Gretchen's promotion to President and CEO of Kentwood Real Estate. I am exceedingly proud of the hard work she has put into the Kentwood Real Estate team, Lifestyle Denver, and the Denver community as a whole. I can't thank her enough for the inspiration she has provided, and the opportunity to be involved in Lifestyle Denver. She is the right woman for the job and will be an incredible President and CEO of Kentwood.
Congratulations, Gretchen!
SaveSaveSaveSave
SaveSave
SaveSave