Year of Yes!
Sometimes you just need to put yourself in an uncomfortable situation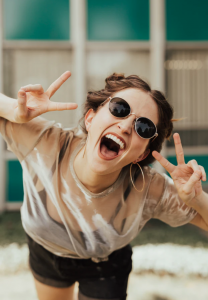 A few years ago, I took the pledge to be more vulnerable thanks to the incomparable Brene Brown! In an effort to be more vulnerable and to take all my walls down I made the commitment to say "Yes" to everything that scared me.
To clarify, I was saying "Yes" to any invitation or opportunity that presented it that I might say "Maybe," or just a flat "No" to. Well, let me just say this took me on a hell of an adventure! I found myself scaling down a 52-story building to raise money for cancer research because a friend asked me to. In addition, I obtained my press credentials for the Denver Film Festival and found myself toe to toe interviewing Emma Stone at the red-carpet event for LaLa Land. I was even encouraged to take my first "romantic" trip on my own to Hawaii – let me explain that one! I have been traveling alone since I was 5 years old … yep, I'm a product of divorce resulting in a few thousand airline miles earned.  But, I had never booked a real vacation on my own. Sure, I had gone with friend and family but had never gone somewhere of my own choosing and jetted off.
What I Learned
I found myself on Christmas of 2016 feeling totally defeated after a terrible break-up and decided I needed to shake things up. So, I challenged myself to say "Yes" to everything that scared me to the bone and took my first step on the journey by booking a solo trip to Hawaii for my birthday to Maui. I will save you all the high points … perhaps save that for another post ; ) but suffice it to say I wasn't lonely in the slightest and found myself turning down invitation because my schedule was too full!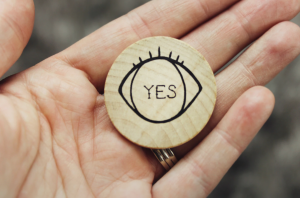 Ok, so why did I share all of that with you? It's because I find myself at another point where I need to take the walls down and be vulnerable again. The Denver market has been moving at such a break-neck speed for the last few years that I've found myself building walls around myself to just protect myself in order to carve out some much-needed "me time. " I give all give all of myself to my clients and that can absolutely take a tool.
So, here's my commitment to you my loyal readers. I promise to continue to push myself and continue to grow. And, heck if you have a challenge please let me know! I found myself doing the Polar Bear Plunge in Evergreen a few years ago with a friend who challenged me to do it. I did get rather sick afterwards, but I'm proud of us for doing it!
Have a challenge for me? Let me know! I may say "Yes!"