Blue is quickly taking center stage in home decor as the go-to hue for focal walls …
I have the pleasure of seeing a number of beautiful homes throughout the week as I show prospective Buyers available homes throughout Denver. The trend that I've noticed most notably is that blue is taking center stage in wall color. Blue has a very calming effect, so this trend isn't all that surprising given that our homes are our sanctuaries.

Gray has been on trend for awhile, but the warmer grays have been king over the last few years. However, I'm seeing cooler grays more and more in homes with blue undertones. Additionally, many design magazines now feature blue hues for focal walls from cobalt blue to navy blue.  One of my favorite Instagram accounts to follow is
elledecor
, which  consistently shows rooms featuring blue walls from Robin Egg's Blue to Midnight Blue.
If you're thinking of making a transition to blue hued wall colors, Following are a few of my favorite colors;
Starry Night Blue
Benjamin Moore 2067-20
Dark Royal Blue
Benjamin Moore 2065-20
Patriot Blue
Benjamin Moore 2056-20
Bold Blue
Benjamin Moore 2064-10
Or, if you want these colors are a bit too bold here are some of my favorite grays which compliment all of the other blue options.
Metro Gray
Benjamin Moore – 1459
Silver Half Dollar
Benjamin Moore – 2121-40
Sweet Innocence
Benjamin Moore – 2125-50
Bunny Gray
Benjamin Moore – 2124-50
Meet the Author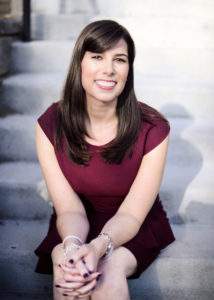 Libby Levinson made the move into real estate in 2005 and proudly joined 
Kentwood Real Estate – Cherry Creek
 in 2006. During her career, Libby has had the pleasure of helping a variety of clients navigate their real estate transactions: helping first-time buyers find their starter home; coordinating the synchronized sale and purchase for buyers looking for more space; sellers looking to down-size; and assisting sophisticated investors with their next investment opportunity. She has also enjoyed working with buyers building their dream home from the ground up. 
Libby is known for her ability to smoothly facilitate the complex details of both the buying and selling process
.
Libby's real estate website is 
www.libbysellsdenver.com.
 She also writes for 
www.lifestyledenver.com
.