Cherry Creek North is bordered by 6th Avenue to the North, 
1st Avenue to the South, Colorado Boulevard to the East and University Boulevard to the West
Average Home values in Cherry Creek North Neighborhood
2 bedroom Homes: $870,294
|
3 bedroom Homes: $1,446,950
|
4 bedroom Homes: $792,166
What's To Love About Cherry Creek North | Denver, CO
Denver's premier shopping enclave for several decades, Cherry Creek North is the place to live, work, shop, and play.
This is one of my favorite neighborhoods in Denver. My love for Cherry Creek started at a very early age. I remember attending the grand opening of the Cherry Creek Shopping Center which has been one of Denver's leading tourist attractions as soon as it opened its' doors. It's the jewel of the area with over 160 stores.
Once known as Harman, named for George Harman who owned the 320-acre farm now home to Cherry Creek, the neighborhood showcases the ultimate urban lifestyle in a highly sought-after central location.
This 16-block oasis boasts independent retailers and international chains, restaurants offering a variety of cousins and price point, coffee houses, jewelry stores, home furnishing stores, art galleries, spas and salons.
Some of my favorite restaurants include Hillstone, Cherry Creek Grill, Le Bilboquet, Quality Italian, North, Piatti,  and Cucina Colore … clearly I love my Italian!
My favorite shops and boutiques to visit include BLOOM by Anushka, A Line Boutique, Lawrence Covell, Andrisen Morton, Garbarini, and HW Home are rapidly transforming the area into the Rodeo Drive of the Rockies.
Vibrant nightlife and Denver's pulse-pounding sports scene are just a short hop away in the historic LoDo neighborhood. Or, take in the bustling activity at Washington Park which is a runners paradise and is my second favorite spot to walk my dogs second to Cherry Creek!
The Cherry Creek Sneak kicks off the summer running reason every spring. It is one of the most popular races of the year, drawing runners from across the nation. The adjacent 22-mile Cherry Creek bike path entices walkers, runners, bikers and in-line skaters year-round. The path links to a metro-wide network of trails that traverse the lining the banks of the South Platte River connecting Cherry Creek to Downton Denver with a hop skip and a jump.
The internationally acclaimed Cherry Creek Arts Festival is one of the world's largest outdoor galleries and one my favorite summer activities. The three-day festival brings visitors from around the area over the 4th of July weekend. The line-up of artists ever changes with new finds every year and some old favorites. Some of the pieces of art I've purchased at the festival over the years are my most treasured.
Housing in Cherry Creek has experienced an unprecedented revival during the last two decade with newly built luxury condominiums, townhomes, and single-family homes. These new properties showcase an array of architectural styles, which are a far departure from the original post-World War II homes found in the area.
Continuing the draw to the area hotels have been rapidly moving into the area with boutique, high-rise and mid-rise options at all price points. Almost magically, the diverse newcomers conspire to complement one another while enhancing the community's serene ambiance.
Fair warning: all of the parking spots in Cherry Creek North are all metered and parallel spots. Fun Fact: I'm a great parallel parker – nothing like being 16 and dealing with the pressure of honking cars to get you through the learning curve.














Cherry Creek is the 5th most walkable neighborhood in Denver with 5,583 residents.
Cherry Creek has some public transportation and is very bikeable.
Nearby neighborhoods: Congress Park, Belcaro, Country Club, Hale, Cheesman Park, Washington Park and Hilltop.
See All Cherry Creek North Listings

Sorry we are experiencing system issues. Please try again.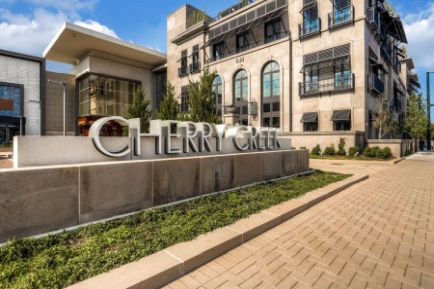 Cherry Creek North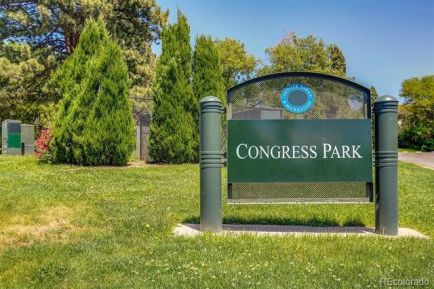 Congress Park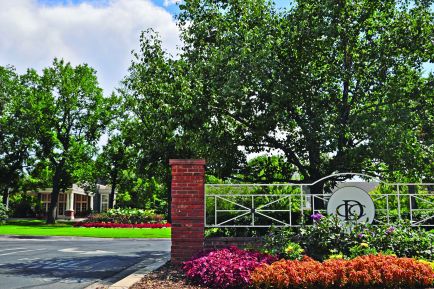 Country Club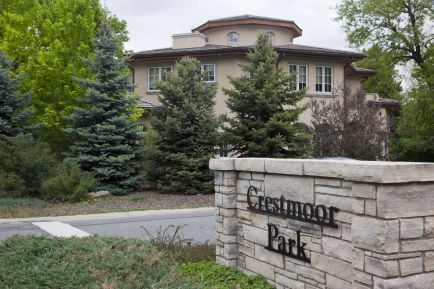 Crestmoor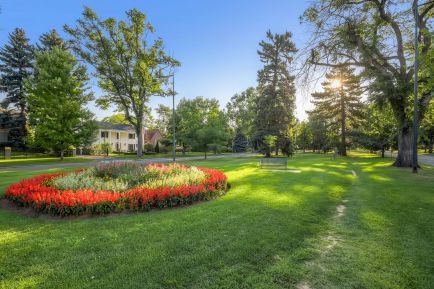 Hilltop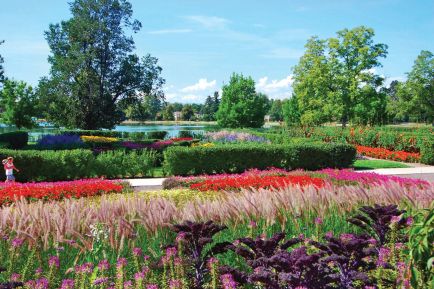 Washington Park