Deciding Which Denver Neighborhood is Best For YOU!
This Week's Feature: RiNo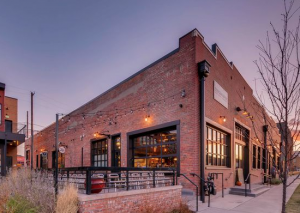 If you follow my blog closely, you'll know I am always updating the Neighborhoods page to reflect the latest news and information about Denver's neighborhoods! Deciding which Denver neighborhood is best for you and your family can be tricky, well, because they're all so wonderful! I'm hopeful that the Neighborhoods page provides you with enough information to start thinking about where you'd like to settle….
This week, I'm featuring RiNo on the blog to give you some insight into what's happening in Denver's most art affiliated neighborhood! Additionally, you can find the RiNo tab on the neighborhoods page here.
Art
RiNo is becoming increasingly famous for their art features. Beautiful art galleries dazzle the streets, where you can stop in after having a bite to eat at Denver Central Market or after a visit to Modern Nomad. Hint: there's even a Small Business Saturday Art Market this coming Saturday, November 24th. If you don't have time to stop into one of the many galleries, you'll be dazzled by fantastic street art all throughout the neighborhood. I bet you won't find a blank wall or alleyway!
Living
Living in RiNo is FUN. There are a vast amount of townhomes, lofts, and condominiums throughout the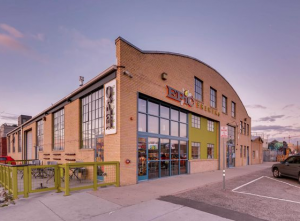 neighborhood. In addition, you won't be far from some of the best dining, breweries, and shops in Denver. Are you looking for a tudor style home? No problem! RiNo has those too, and the neighborhood association is great at encouraging and promoting prosperity for the neighborhood businesses, residents, and visitors.
Dining and Drinking
Call, named one of Bon Appetit's Top 10 Restaurants, is located in RiNo. Be sure to stop by for Tapas style food and a friendly atmosphere. Additionally, here are some of my favorite dining spots in the RiNo neighborhood:
Denver Central Market
Cart Driver
Bigsby's Folly
Work & Class
Death & Co. at the Ramble Hotel
Meadowlark (great for late night Jazz music!)
The Populist
Il Posto
Acorn
Blue Moon Brewing
Los Chingones
Nocturne
There's something in RiNo for EVERYONE. It's one of my favorite spots to visit on a weekend night or for a stroll during the day. Do you have questions about this neighborhood, or any of Denver's others? Contact me! I look forward to sharing my knowledge with you!