The Hale Neighborhood of Denver is a Quaint, Family Oriented Spot With Big Changes Coming Its Way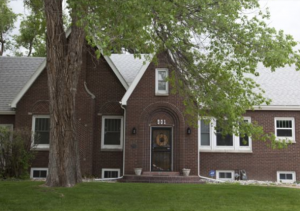 I have always loved the Hale neighborhood of Denver. It's very family oriented with adorable bungalows and tudors adorning the streets. It's surrounded by Mayfair with easy access to Congress Park, Parkhill, and Hilltop. I've been driving through this neighborhood a lot for work recently, and I'm noticing some big changes!
All Vs had the best sandwiches in Denver; Cloud 9 had amazing custard for an unbeatable price; and Rumor Nails has looked over 8th Avenue since I can remember. When University Hospital moved, we saw a massive shift in Hale's  focus. Two of these businesses have closed and apartments now live across the street. La Fillete is one of my favorite spots to stop in for a quick coffee and a quiche Lorraine (and when I say favorite, I mean I could eat there EVERY DAY!). As I've sat in their front window with my coffee or tea, I've watched the construction change the neighborhood from a quiet quaintness to a bustling spot for younger people to inhabit. It's an exciting change because the charm of the neighborhood still stands tall! This leads us to 9+CO….
9+CO
If you've driven anywhere near the Hale neighborhood recently, or have looked in any newspaper….you'll have at least heard of 9+CO! According to their website, 9+CO will "feature some of the best places to eat and will be buzzin' with  the energy of shoppers, walkers, movie goers and more" in the coming years. This redevelopment of the old University Hospital spot will bring the Hale neighborhood a plethora of hip restaurants (Postino, Hopdoddy, and Zoe's Kitchen just to name a few) and retail….all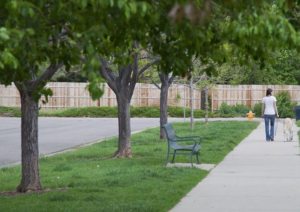 within walking distance!
Additionally, luxury apartments and office spaces have started popping up in the area. So how big is 9+CO going to be? Rumor has it that 12 city blocks will turn into the shopping and dining of your dreams. They're planning for adequate parking (because we don't need another Denver parking catastrophe!) and open space to enhance the family friendly atmosphere they're going for.
Denver's 9th and Colorado intersection is taking a sharp turn from the historic Colorado Health and Sciences Center that used to inhabit it. However, the establishment of 9+CO can only enhance the neighborhood. Never has Congress Park, Parkhill, Hilltop, and Mayfair seen a movie theatre in such close proximity to their homes.
The Hale neighborhood is already the perfect place to purchase a home for your family. I'm excited to see how Hale transforms in the coming years.
Are you interested in buying or selling a home in the Hale neighborhood and beyond? Contact me! I'm excited to share my knowledge of Denver with you!
Featured Image Courtesy of 9+CO Website