What's in store for the Denver real estate market amid COVID-19 concerns? Here are my top 8 predictions;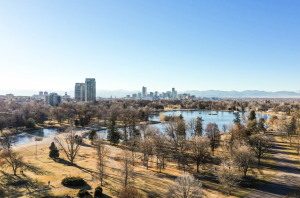 Monday of this week Mayor Hancock amended his "Stay At Home" order defining real estate as an "Essential Business," meaning business involving real estate transactions were allowed to conduct business. Coronavirus is making some changes for us. Then, as evident of our ever-changing lives and news cycles, Governor Polis ordered a "Stay At Home" directive which was amended hours later to include the real estate industry as a "Critical Business." Aside from the whiplash of being called non-essential, to essential, non-critical to critical I still have my wits about me and am working away. So, let's talk Denver real estate!
I think the Denver real estate market is going to whether this coronavirus storm just fine. The timing isn't ideal as we head into the beginning of the Spring selling season – aka our busiest time of year. But we have remained a strong market over the years and I predict that will continue.
Here are are some of my predictions for the upcoming year and how coronavirus is going to affect the Denver real estate market …
Listing inventory is going to skyrocket
Ok, maybe it's not going to skyrocket, but I do think listing inventory is going up.
In the immediate future I think some sellers are going to rush to the market to take advantage of the here and the now. By listing their properties early into this pandemic, they can capitalize on past comparable sales to solidify their listing price and future appraisals. If they need to buy another property, the interest rates are great as well. So, these initial sellers may just capitalize on higher price points and low interest rates.
There are millions of people who have been furloughed or lost their jobs completely. While we all hope that once we return back to some semblance of normalcy these folks will get their jobs back, the damage may already be done. Most often our homes are our largest asset. Unfortunately for some of our friends and colleagues, they may need to look at selling their homes to access the cash. Sure, they may be able to do a cash-out refinance. But for those who may have taken a beating in the stock market this may be the best best thing.
Note: It should be clarified that this is not the sub-prime mortgage crash that we saw in 2008. Homeowner's today are sitting on equity, are highly qualified for their homes and used sizeable down payments at the time of purchase. So, while they are qualified, due to the drain on their current liquidity from the loss of a job it may be time to pull the liquidity out of their home by selling.
The other shadow inventory lurking out there are the investors. We may see investors dump their holdings out of fear for the market. The stock market has taken a nose dive over the last few weeks. For investors who have lost money in the stock market, they may be looking to cash out of their investments to have some liquidity during these trying times.
This one makes me sad, but I have a few clients who I know are earning to be closer to family. If anything, I know this pandemic is lighting the fire under them to get their homes on the market so that they can move to be closer to the ones they love. It makes me sad because the two families I'm reflecting on have become wonderful friends and I will be sad to see them leave. But, this is part of the job and I want them to be happy. And, heck I can always visit!
Buyers are going to flock to the market
            I believe that those buyers who have been following the rules and sticking to the quarantine for coronavirus are going to come out of isolation hungry and eager for real estate. I know this sounds odd, but I've seen the same phenomenon after the holidays every year. After extended time with family, it becomes clear to many first-time buyers that they need their own space and understand the importance of having their own nest.
I'm already seeing this trend! The buyers I'm working with are chomping at the bit and are eager to solidify their new home. They are uncertain and rattled with the ever-changing world around us and want to know where they are going to land and that they will have safe and comfortable shelter. Just this week I received referrals to three new buyers looking to move to Denver. They all confessed that this seems like an odd time to make a move, but they said that they can't stop their lives and ultimately need to move forward with their plans of moving to Denver.
The Effects of Quarantine
For those stuck in quarantine for over a month, they may decide that they're sick of not owning and want a place to call home that's more permanent and theirs! I was just interviewed by Inmann, a real estate publication, that hit on this topic. The interviewer asked if she thought that owning a home during times like this make it easier. I responded with a resounding YES! While I'm following orders to stay inside due to coronavirus, it has been a blessing to spend time in a home I chose and have lovingly updated. Even better … I have a yard. It's super easy to social distance with my dogs when I can kick up my feet and enjoy the sunshine in the privacy of my backyard.
Ready For a Different View
Ok, hate to say this one, but there are going to be move-up buyers who have either decided they hate their home and want something new … or hate their spouse and want something new. Either way, I think there are going to be buyers, and possibly sellers, who are ready for a different view and decide to make a jump into real estate.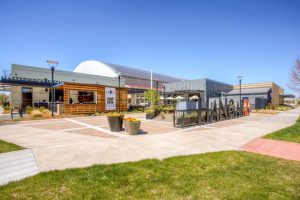 Then, there are always the investors who will see an opportunity in the market to scoop up some deals and investments where they can. I've already seen this with buyers in various price points realizing the tables have turned quickly and it's a buyer's market in certain segments of our market. I've seen and heard really low offers thrown around. While it's ultimately up to the buyer and seller to come to an agreement, I don't think it's acceptable to throw low-ball offers at sellers just yet.
So, there are my predictions for this time during coronavirus. They are based on nothing else other than my experience and keeping my ear to the ground. If you have any questions or are planning to make a move this year give me a call. I would be happy to talk about the market and what approach might work best for you!