As you may have read from our last post on 2018 Design Trends, statement tile is in and for good reasons.
If you follow interior design, we're sure you've seen statement tile everywhere. Used to add character everywhere from kitchens to baths and even outdoor spaces (a la Emily Henderson). Becki Owens even predicted it in her 2018 Design Trends. We couldn't resist sharing our favorite styles and how to pull off the look yourself.
Emily Henderson, aka the queen of mixing modern with mid-century vintage and re-furbished, shared her before/after of her porch redo here. And her tile source, Granada Tile, has hundreds of fabulous styles to choose from including stripes, hexagons, and classic Spanish Colonial.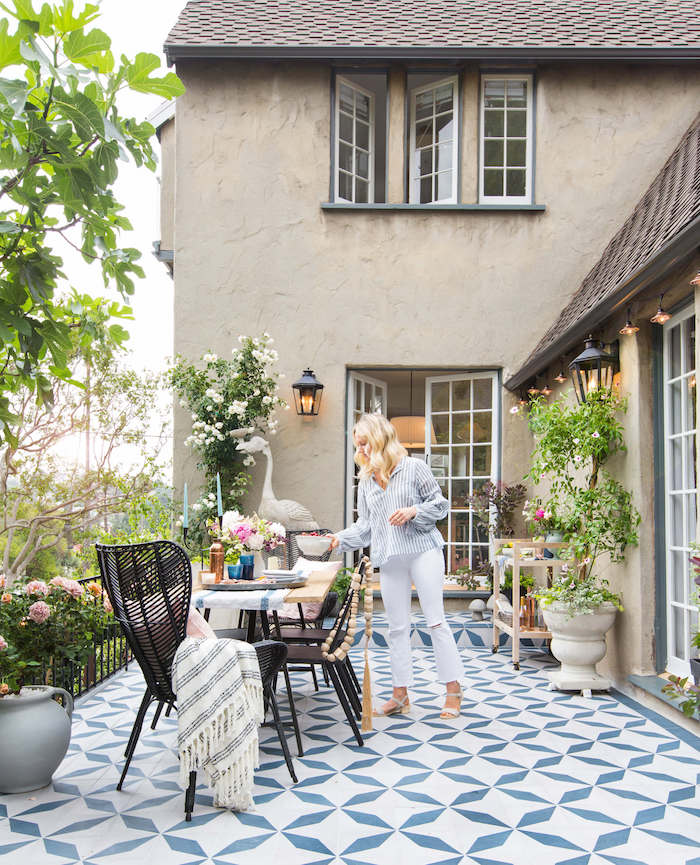 It looks like Erin Gates caught on to the tile trend in 2015, when she blogged about it on her lifestyle style blog, Elements Of Style, which we follow religiously. Like Erin, we wonder if this "trend" is here to stay. For looks like these, check out  Popham Design, Mosaic House and Cement Tile Shop.  Overstock.com even has an interesting and affordable selection!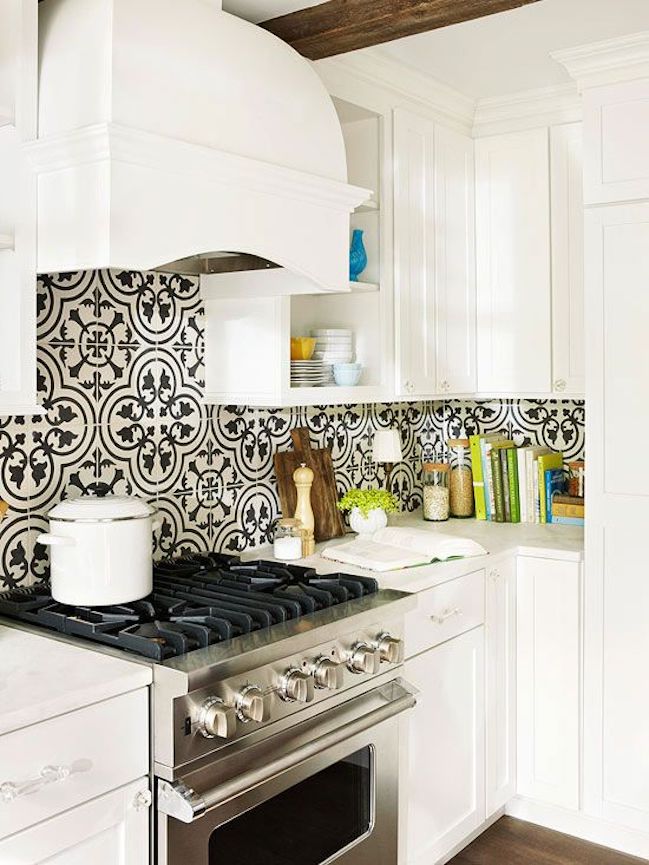 If the whole bohemian, Old World look isn't your thing, shoot for black and white in a variety of styles. They are classic and not to mention they come in a variety of budgets– from marble to linoleum, and even stick-on!
Gingham (so in right now) can be done in black/white for a fun, preppy look. Read about this couple's redo here.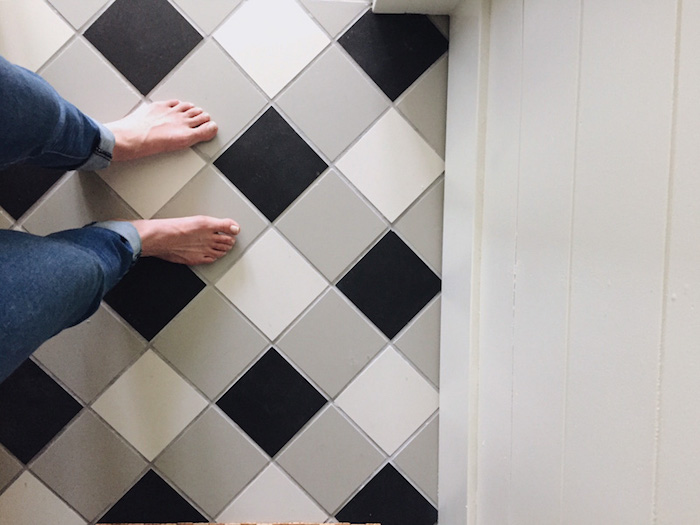 Hexagonal makes for that great kitschy, mid-century mod style. These are actually tile stickers that stick on to old flooring (available here)!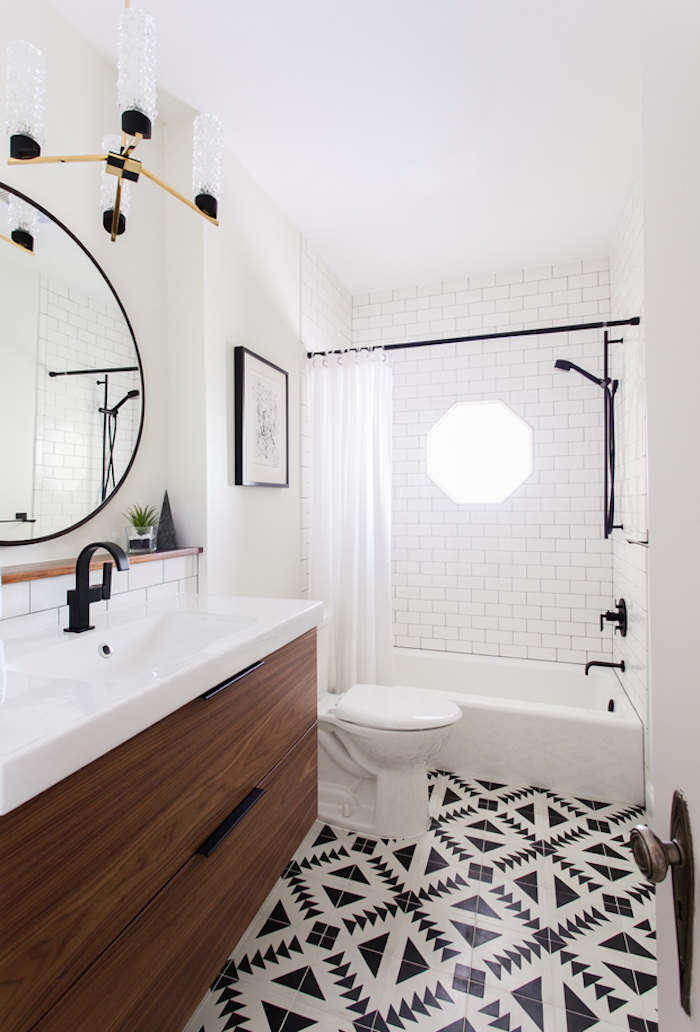 We like to think statement tile is the perfect way to add high impact to any room. Think of it as art for your floor. Or why not create an accent wall in a bathroom or kitchen backsplash?! We would love to know what you think of this trend and if it's here to stay. Have any of you tried statement tile in your home? Interact with us on Facebook or Instagram.
SaveSave
SaveSave
SaveSave