February is the Month of Love, and Real Estate is No Exception!
I can't deny what the numbers say: Denver's real estate market is heating up! Forbes recently ranked Denver as having the most competitive market in the country. If you can believe it, Denver outperformed San Francisco in year-over-year home price gains at the end of 2018 (Denver at 6.2% and San Fran at 5.6%).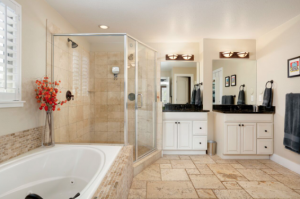 Buyers….I'm looking at you! This is one of the BEST times you can buy in our market. You are finally getting some choices with inventory up from this time last year. Keep in mind that many price ranges are still favoring sellers, but I highly recommend you start looking while you have an edge! I saw sellers ready to put their homes on the market right at the start of 2018. On the buyers end, I saw lots of contracts put in last month and I've already had 3 different sets of buyers come into town to start their search ahead of their planned relocation move to Denver! So what are some contributing factors? Warmer weather, low interest rates, and higher rates of inventory are all to thank!
Both buyers and sellers can share the love this month. Buyers are taking advantage of the increased inventory while sellers are still seeing appreciation with average sold prices up almost 3%.
Did you know mortgage applications remained high last month as buyers start planning for their 2019 purchases. Saying that, activity was a bit slower this time of year than last, but with federal employees heading back to work after the shutdown buyer confidence is up and activity is buzzing.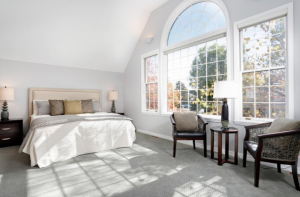 What's New with Millennial Home Buyers?
There is some exciting and disturbing news regarding millennial home buyers this month. Over 86% of millennial renters say they plan to purchase a home at some point in the future. However, only 5% plan to do so within the next year. A larger percentage (28%) won't be buying for at least 5 years, and 47% don't have any savings towards a down payment. However, 12% have saved $10,000 or more. It is estimated that 83% of millennial home buyers will need at least 2 decades to save for a 20% downpayment unless they receive a gift from their families.
Millennials, don't fret! Downpayment assistance programs may help put home buying within your reach! Whether you find this information hopeful or distressing, I'm here to help walk you through the buying process because there are plenty of options out there to make the dream of home ownership a reality!
Wrapping Up
Sellers: watch March, April, and May! These months will be the best time to take advantage of frenzied buyer activity with inventory. The number of homes under contract has historically declined in the June and July time frames, so be sure to act before summer hits – yep, I'm already talking summer plans in the dead of winter, but hey I am a planner after all!
The number of active listings from December to January defied the odds this year. The historical average change is a decrease of about 3.58%, while I saw a healthy increase of 5.45% this year. Buyers and sellers both have something to celebrate thanks to our current market. Whether you're looking to buy or sell, I'm here to answer your questions and concerns! Contact me, and I look forward to sharing my knowledge of Denver and its market with you!