January Real Estate Market Review
It's rather astonishing to realize that this time last year we had no idea there would be a global pandemic, or that the Denver real estate market would flourish as a result. The inventory for homes in Denver is at all time lows, making life even more difficult for Buyers.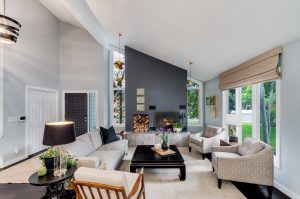 So what does a traditional week look like for Buyers in Denver right now? Buyers wait with bated breath for homes to come on the market. By Thursday/Friday properties start popping up, which meaning weekend plans may be thrown out in favor of viewing the latest options in the only available time slots left. Showings are typically scheduled Friday through Sunday with the rules of the weekend clearly spelled out. Showings continue through Sunday night in 30 minute increments, to adhere to Covid-19 showing protocols and enable the largest number of buyers to view the property. Offers are due by Sunday evening, with the owners making their final decision by Monday. If a buyer doesn't either a) find the perfect fit or worse yet b) loose out on their dream house. It's cycle, rinse, repeat to do it all over again next weekend.
While this may not paint a favorable picture, it is a reality
But, for buyers looking for their dream home all is not lost. With determination, and a great real estate agent, you will find your new home in good time. It simply takes diligence, planning and keeping your goals in mind. While it may take some time to find your future home staying consistent will pay off! Now, if only I could take that same advice for my diet. Planning a strategy with your agent to determine your search parameters, nailing down your financing and determining your comfort level with offer details will streamline the process. At the end of the day, keep your goals in mind. It's easy to get caught up in the frenzy, but if you keep a cool head and you will end up a winner.
For sellers, there truly hasn't been a better time to sell. I've said it before, but with low interest rates and record low inventory buyers are bidding prices up, sometimes over 10 percent over the listing price, to secure a new home in Denver. While it sounds like shooting fish in a barrel, don't underestimate the  important of pricing correctly and putting your home's best foot forward to attract as many buyers as possible.
Quick Stats:
Single family home average price: $629,159
Attached property average price: $397,792
Active listings: 2,316 at the end of January.
For reference:
Average active listings for January from 1985-2020 is 13,022
Record high January was 2008 with 24,550 listing
Record low January is this year with 2,316
Premier Market Expert Opinion – Price range of $500,000 – $749,999
As we ease into 2021, the focus for every REALTOR® is finding inventory for buyers. The good news is that the Premier Market is delivering, but you have to act fast! Following is my expert opinion published in the DMAR Market Stats Review.
New listings for January 2021 totaled 1,129 for detached and attached homes, a 39.2 percent increase from last month. While this number was slightly down year-over-year, it's certainly a notable month-over- month increase. In fact, this gain is consistent across both segments of the market, with detached homes up 39.23 percent month-over-month and attached homes up 39.10 percent month-over-month.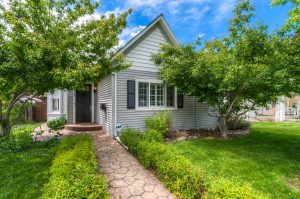 Detached homes experienced a 30.7 percent gain in pending sales as well, up from 739 last month to 966. This represented an increase year-to-date with 931 pending sales last year to 966. Closed sales also increased to 693, up ever so slightly from 690 last year. Of particular note, both pending and closed sales represented the highest number year-to-date for both categories. For reference, in 2017, there were 532 pending home sales and 375 closed sales.
While the year-over-year inventory may not seem all that different, the real story lies in the days in the MLS. Last month, the median days in MLS was five days while year-over-year the median was 38 days, a change of 86.8 percent. The numbers don't lie, and they certainly tell the story of how COVID-19 has affected the Premier Market. Buyer demand is strong for single-family homes and competition is fierce with homes flying off the market in the span of a work week.
Attached Homes
New listings for the attached market dipped slightly year-over-year by 7.96 perfect, similar to the detached segment; however, the number of pending and closed sales were both higher than this time last year. Pending sales increased 17.9 percent from 184 to 217, with closed sales increasing 36.1 percent from 108 to 147. Similar to the detached market, these are the highest numbers reported since 2017. Unsurprisingly, the sales volume year-over-year has increased 38.2 percent to over $89 million, while the median days in MLS decreased 50 percent down from 44 days year-to-date to 22 days.
While inventory is coming to the market, the buyer demand is extremely high within the Premier Market with the close-price-to-list-price ratio rising to 101.3 percent for detached homes and 100.28 percent for attached. There have been whispers that our spring market could start even earlier this year with demand high and inventory struggling to keep up. Buckle up, it seems like we are in for another wild year for real estate.
Have questions? I'm here to help! As a 15 year veteran of the Denver real estate market and member of the Denver Metro Association of Realtor's Market Trends Committee, I have my finger on the pulse of Denver's real estate market.