2020 Denver Real Estate Year End Review
Let's review one of the wildest years we've ever seen in the Denver real estate market. It was a year that started off like any other with the promise of a fresh start.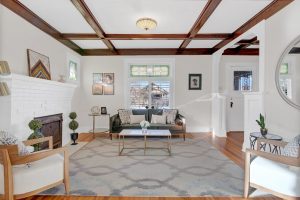 But, by mid-March it was clear we were entering a new life amidst a worldwide pandemic. The lockdown meant the streets became ghost towns and for a while, even property showings were halted. Nevertheless, many were eager to take advantage of low interest rates regardless of new Covid-19 showing protocols. Buyers flooded the market purchasing over 63,000 homes which totaled over $33 billion in sales.
That wasn't the only record that was shattered this year. The median days on market came in at just 7 days, the average sold price was $525,185 and the median sold price was $450,000.The month of December ended with just over 2,500 listings which is a historic low. While December inventory is traditionally lower, the Denver Market had over 5,000 new listings for the last two years. To put it into context, there is one property available for every 544 households. To say the Denver Market is in need of some inventory is an understatement.
So, what can we expect this year for Denver Real Estate?
The trends that emerged in 2021 will continue to be high on buyer's wish lists. Buyers will continue to right size, opting for homes that work harder. As we spend more time at home, our spaces need to function as offices, schools, gyms and even a restaurants. The open floor plan may be losing favor as buyer's lean towards   more flexible and private living space. With more time spent at home than ever before, buyers want more private indoor/outdoor living space. In fact, homes with pools flew off the market last year like never before as buyers favor privacy and space.
We will likely see fewer sales this year given the inventory shortage. However, activity is expected to stay strong with the continuation of low interest rates, our strong economy and favorable demographics. While Colorado's housing appreciation rate is lower than the national average,  this will only help keep Denver's housing relatively affordable. Another piece of good news? Household savings are up for the first time in years which may translate to funds being earmarked for down payments. This will enable buyers to either buy their first home, or move up to the next price bracket. For those weary of making a move, home improvements will continue with contractor availability declining.
What about Colorado?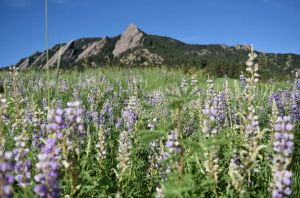 Colorado raised the minimum wage from $12 to $12.30 with Denver increasing the minimum almost two dollars to $14.77. While the economy has recovered almost 80% from pre Covid-19 days, it could be Q1 of 2023 to recover completely. Colorado discretionary industries are behind the rest of the country due to lower  spending and increased online shopping. Nationally, the entertainment industry has fallen 51.8%, transportation dropped 46.4% and restaurants and hotels are down 25.9%. In contrast, Colorado's entertainment industry fell 64.2%, transportation dropped 59.7% and restaurants and hotels are down 43.5%. In short, our economy can't rebound until we get back to commuting to work, traveling and enjoying the entertainment scene.
The Stats
 2nd most educated state
Ranked among the best places to start a company (not in a COVID year)
#1 state for prosperity growth & inclusion by race
Net migration has been positive since 1990
Denver is the top city in Colorado for inbound growth
DIA has retained demand better than any other market proving to be particularly resilient
New home inventory is at all-time lows across the state
New construction starts won't increase because of permitting issues and supply chain delays
Housing costs in Denver are #13 highest in the U.S, with the Boulder coming in at the #7  (Median home prices)
Front Range lacks affordable workforce housing available for purchase
The recession continues to disproportionally affect low-wage workers
2021 is expected to see the slowest population growth since 1990, but it will still be growth
Fort Collins and Greeley have the fastest growing real estate prices
The Downtown Denver core will thrive again with a resurgence in people wanting the downtown lifestyle
Rental ownership will thrive, even with the recent eviction moratorium impacting landlords
Consumers are spending on goods rather than services, travel or experiences
There is very little worry about inflation due to the lack of population growth
(Information sourced from Denver Metro Association of Realtors Market Trends Report, Kelly Brough – CEO of the Metro Denver Chamber of Commerce, Patty Silverstein – President at Development Research Partners and Chief Economist at the Metro Denver Economic Development Co. and Elliot Eisenberg, Ph.D – Economist at Graphs and Laughs)
Want more details on the Luxury Market in Denver?
Read on for my expert opinion  in the Denver Metro Association of Realtor's Month Market Trends Report
The Luxury Market stayed strong throughout the past year with record breaking numbers. New listings were up over 14 percent, while pending sales jumped to 36.5%, closed sales came in at 34.7% and sales volume hit over 5 billion, up from 3.7 billion last year for an increase of 35.6%. The source of these numbers was twofold. On one hand, many Denverites took advantage of historic low interest rates and right sized their home whether that meant buying something larger or moving into something smaller that fit their needs. The second was the wave of Denver transplants who rushed to the Mile-High City seeking a different lifestyle with virtual work opportunities opening up new possibilities.
As we've seen throughout the year, the detached segment of the market blossomed with every metric experiencing growth for the year, with the exception of Days in MLS which unsurprisingly showed a decline as properties sold in record time. Throughout this year, buyers favored not only more space, but homes that work harder and provide more flexible space for a balanced live/work balance. New listings rose last month to over 59.3% with 145 listings, up from 91 this time last year. Pending sales soared to 97% with 207 sales, up from 105 this time last year and closed home sales in over 70.8% with 275 homes closed last month up from 161 last year. While new listing inventory lags behind demand, we experienced a huge growth year-to-date in pending sales, closed sales and sales volume all landing at just over 41%.
The attached segment of the market was a different story
New listings grew slightly year-over-year from 473 in 2019 to 517 last year reflecting a 9.3% growth. However, last month this number saw a sizable decline down 63.8% with 17 listings down from 47 this time last year. Unfortunately, the rest of the numbers are a bit sluggish with buyers opting for more space and privacy from neighbors throughout the pandemic, making attached sales less desirable for many. Last month closed sales were also down 23.68% from 38 listings in 2019 to 29 listings.
The piece of good news here is that while pending sales were also down, they dipped to 3.57%t from 27 sales down slightly from 28 this time last year. Median days on market grew 85% from 1-day last year to 37 days, with close price to list price dropping 16.86%. As I've said before, if you are looking for a deal in the luxury market you may want to take a closer look at the attached market.