Virtual Home Tours
An Adaptive Way to Shop For Your Next Home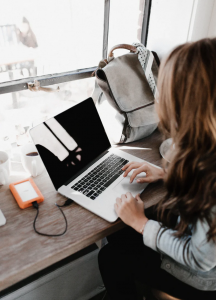 If you've read my latest market stats report, you know that Denver's market is open for businesses! And by that I mean we've gone back to in person showings, multiple offers and open houses.
During the quarantine, it wasn't an option to view homes in person and as a result, I had many friends and clients ask me what I thought about the virtual showing platforms. Many of my clients waited it out until they could see properties in person, but I've been dealing with virtual home tours for ages.
Over the last few years, I've had a number of clients move here from out of state and they aren't always available to view home in person. I've many relied on FaceTime and video tours of houses as a stand-in and for my listings I've been using the Matterport service for years. The best way to describe Matterport is that it's basically Google Street View inside a home. You can give yourself a tour of homes and even go up and down stairs with 360 views of every room.
With COVID-19, the demand for Matterport has gone thru the roof. I have a number of clients who are able to rule out homes based on these tours which helps streamline our search and keep everyone safe by eliminating unnecessary home tours.
Our market is heating up again, as are in-person showings. Many people who've had plans to buy or sell aren't ready to put those plans on hold. In person showings look like this: masks, gloves, hand sanitizer, shoe covers and social distancing. But for many, virtual still feels a lot more comfortable! Choosing your next home over the internet can be daunting. Let's explore what you need to know about virtual home showings in order to have the best experience possible!
What to Know
Shopping for home virtually can sound scary? But, experienced Realtors know exactly what to look for, even virtually.
Shopping from your couch eases the pressure: can't leave work? Open your laptop! Want your partner to see the property too? Send them a link! Virtual home tours offer ease and flexibility for buyer to pre-screen homes before scheduling a visit. 
Sellers can ease their minds knowing that only the really motivated and serious buyers are touring their homes in-person as tire kickers and looky loos can look at homes from their couch.
Most tours are in 3D, which means you can navigate the space by using your mouse. I was surprised how real it felt to use a 3D tour for the first time … Imagine yourself walking through the kitchen, into the living room, and plopping yourself in front of Little Fires Everywhere on Hulu… how relaxing!
Ask your Realtor if a floor plan is available! That way, you know what to expect ahead of time. This can help you prepare to navigate through the home and have a better understanding of what you're looking at.
Don't forget the details: what kind of counter tops are those? Are there storage areas? What are the brand names of the appliances? Ask all the same questions you normally would if you were in person.
Driving past the home you're interested in is another great way to pre-screen homes! If you're really set on a specific home, driving around the neighborhood is a great way to become acquainted with the neighborhood!
There's No Place Like Home
It looks like virtual tours, which were already gaining popularity, are here to stay. When it feels safe and right for you to start the buying process, there's really no true replacement for the real thing. But when in-person tours aren't available, virtual ones are a fantastic substitute. In fact, for my out of town clients I often provide my own tours with either FaceTime of video tours which are far more interactive than say the Matterport platform.
Have questions about buying/selling in Denver? Contact me! I would love to share my knowledge of this city and beyond with you.