April Market Stats
What to Know About Buying or Selling During a Pandemic in Denver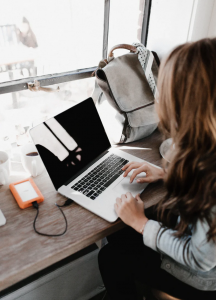 Things are a little different these days, and Real Estate is no exception. This April, the Market Trends Report is a special edition, focusing on the ups, downs, trials, and tribulations of the Real Estate Market.
As you know, Colorado is under a strict stay at home order. Realtors, however, are deemed essential and can continue offering services to clients who need to move. Saying that, necessary social distancing measures and precautions are required.
The Colorado Association of Realtors and DORA (Department of Regulatory Agencies) are advising Realtors to add in addendums for their clients to sign understanding the associated risks during this epidemic. For example, if someone contracts the virus, transactions might be extended longer than previously permitted.
Getting Tech-y With It
Many clients are using online 3D tours to check out homes. If you're feeling sick, this is the way to go to keep everyone happy and healthy! Talk to your Realtor about this option! If a 3D tour isn't available, your agent can do a virtual tour of the house with you to cut down on in person meetings. Additionally, these can be good options to ensure a house is really a good fit for you before setting up in in person showing.
Safety is My Top Priority
Realtors are taking extreme measures to make sure clients are safe. Here are a few things I'm doing to ensure the safety of my clients and myself during this time:
Using separate disposable gloves for each home I am in
I am the designated person to open cabinets, doors, drawers, etc. to decrease the number of people touching surfaces
Bringing hand sanitizer along with me
Having additionally disposable gloves readily available for whoever wants them
Keeping the lights and doors on and open to reduce the amount of surface contact needed for showings
Remaining 6 feet apart at all times
If you have questions about these practices, feel free to contact me here!
What's Happening for Sellers
Many sellers are taking temporary hiatuses from the Real Estate Market during this time by withdrawing their homes from the market. During March, 761 homes were placed on withdrawn status. Typically, we see numbers like this in November and December, not Spring, which is traditionally our busiest time of the year. If sellers need to sell, I think this is a great time to stay on the market. Inventory was already low before our stay at home orders went into place. So for those buyers who are out there shopping this may make your listing stand out even more. If a property is vacant it's easier to show due to limited impact on the seller.
However, if the property is occupied we as Realtors are practicing the safety measures I listed above – I'm even going one step further to have conversations with each agent to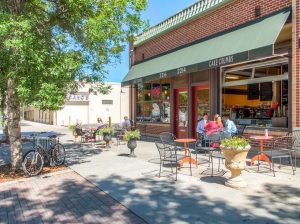 verify they are being as safe as possible.
Disclosures
I've also started asking prospective buyers to sign a COVID-19 disclosure mentioned above and ask to see proof of purchasing ability so that we only have the most serious of buyers looking at listings. This is not the time for tire kickers who are bored looking at properties.
Title companies are also jumping on board with the social distancing train. Choo choo! They are offering virtual mail-out options in addition to drive thru and curbside services. This allows pending transactions to close while abiding by social distancing requirements. The best part? I can still join by Face Time to help answer questions! I have my first of four closings coming up next Monday and am eagerly preparing this new shift.
In short, Real Estate is still very much happening. Realtors all over the state are collaborating to make sure our clients are kept safe and healthy during this scary time, while also helping them continue on with their housing plans. Chances are, you have a lot of questions about navigating the Real Estate Market right now. I would love to help you and answer any questions you may have! Contact me here.
My Take on the Luxury Market
Due to the stock market volatility, it is presumed that the Luxury Market will see the largest impacts as confidence wavers. The number of withdrawn and back on market properties has been staggering. However, with the roll out of an economic rescue package, the stock market has reacted well. Additionally, with the Paycheck Protection program this will help small business owners get back on their feet, which may just provide more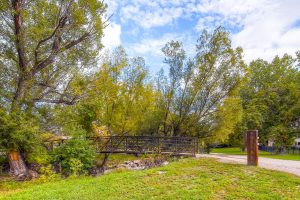 movement in the Luxury Market.
Let's dig into the numbers. Both attached and detached luxury listings saw an increase in closings in March 2019 with 176 detached closed sales versus 160 this time last year and a sales volume of over $280 million this time last year. The attached segment saw an increase from 18 units sold last March to to 26 units, and an increase in sales volume of over $38 million up from $30 million last year.
Detached homes have seen year-to-date shift with median days on market rising to n29 days through March of this year from 28 last year, but down from 61 days in 2017 and 68 days in 2016. The year to date median price for attached homes was $1.3 million with the average at $1,562,227. Notably and potentially an upcoming trend, the close price to list price ratio has dropped .61% year to date and .34% year over year.
The Reverse Shift
Attached homes have seen the reverse shift with median days on market increasing to 73 days year to date, up from 63 days last year, which is up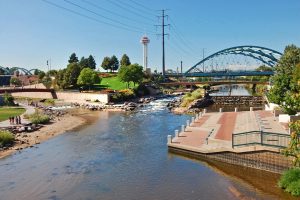 from 45 days in 2017 and 14 days in 2016. Interestingly, the year to date median price point for attached homes is exactly the same as detached homes sitting at $1.3 million with the average at $1,476,724. The close price to list price ratio has also dropped in the attached market down .35% year to date and 1.03 % year over year.
As we move forward into this next month it will be important to note for our sellers that the most serious of buyers are in the marketplace, meaning it's time to put your best foot forward.
No April Fools Joke Here
This is a month for the record books. There's no April Fool's joke here – we really are talking government bailouts and home quarantine. It will still take some time to see the full effects of how COVID-19 has affected our marketplace; however, we do have half a month of data to reflect upon from the point schools were moved from classrooms to our homes and we were charged with staying home to help flatten the curve. Stay tuned for the may report when we dig in further to see more. Thankfully, for those who need to finalize their moves, list their homes or secure their next landing spot, we as Realtors are able to help. Please practice caution while keeping yourselves and your clients healthy!