It's taken twice as long to sell a home so far this year compared to May of 2018. Does that sound alarming to you? Let's dig into the facts …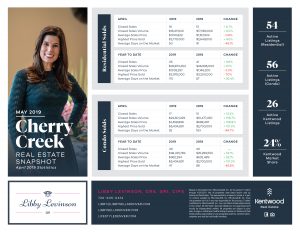 Looking at the numbers helps us understand just how severe of a percentage this is. Yes, it is a 100% increase. However, The median went from 6 days on the market during this time last year to 12. This is still less than 2 weeks on the market on average. Not bad, sellers!
Let's talk about price: prices are still continuing to increase in the Denver market. The average single-family home price hit an end of April high of $553,371. Additionally, the average condo price increased by 2.62% to 368,$565 from March and 2.17% year-to-date. So what does this mean for sellers and buyers?
Buyers are searching for homes with the mindset that home are ov-
er priced even if they're only on the market for a short period of time. On the flip side, sellers might feel the inclination to lean towards the greedy e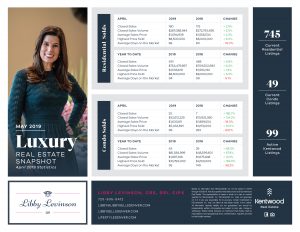 nd of things. Over zealous sellers are finding that their over-priced homes are sitting on the market for longer than expected. Even in the hot price ranges, price reductions are happening more and more.
When is writing a well-written offer key? ALWAYS….but especially when there are multiple offers on the table! And remember, Denver's market is still hot, so I'm still seeing homes getting a plethora of offers right now. Brokers enjoy working with other brokers who are experienced and professional. Having a Realtor who provides well-written offers is helpful and key to facilitating a smooth transaction.
Denver remains a top place to move for the millennial population. Additionally, Colorado was named one of the top 15 places to own a vacation home. This comes as no surprise to me given that we have so many amazing mountain towns to choose from!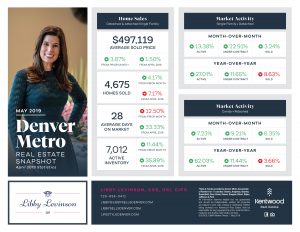 Why Buy?
Denver was listed as the 11th most rent-burdened city in the country.
The average rent increased from $1,455 to $1,480 in the first quarter of 2019
Mortgage rates are .25-.38% percent lower than 1 year ago
With warmer weather more and more homes will continue to hit the market so you will have even more options to choose from!
Need an agent? I would love the opportunity to chat with you about your Denver home purchase.
Do you have questions about buying or selling in Denver's Real Estate Market? Contact me! I look forward to sharing my knowledge with you!