Are We Heading Towards a More Balanced Housing Market?
Let's Look at the Numbers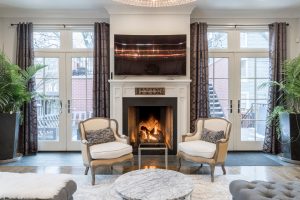 Don't get too excited yet. We are still very much in a seller's  market, but signs are pointing towards more balance in the coming months. If you checked out my latest market stats post, you're probably well aware of that!
I wanted to write a post to tell both buyers and sellers that it is all going to be okay! Finding your dream home is still in the cards, no matter where you are in the buying/selling process. I want to put down some bullet points that might make understanding our market a bit easier.
Buyers are looking more towards developments
Builders report a drastic increase in potential buyers looking at homes
New condos in the Denver metro area are selling much faster than older ones
The Federal Reserve cut interest rates…. by a quarter point!
Mortgage purchase apps were up last month
The number of new residential listings was down…. more than 12 percent from June-July
New construction in the front rage might be contributing to the balance in the market
Let's Talk About Community
What's new in the Five Points neighborhood? A sustainable living community! S* Park has condos available for purchase in Denver's newest green spot.
S*Park uses solar powered energy systems, vertical greenhouses and urban soil farms. Residents, this means an exclusive veggie subscription program, greenhouse tours and classes, community dinners with Denver celeb chefs, and local produce in your soup and fresh herbs in your cocktails! (Woohoo!!)
Takeaways? Denver is becoming even more environmentally friendly…. and you'll be seeing more and more sustainable living communities pop up around the city. This might be the time to buy your little piece of sustainable Denver.
Do you have questions about living in Denver? Contact me! I would love to be your realtor 🙂