Buying a Home is Similar to Online Dating: You Never Know What You're Going to Get!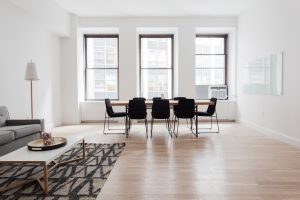 Purchasing a home can be an intimidating process. Until you're in front of the home, you never know exactly what it's going to be like. Realtors pay for professional photos to make their listings look as perfect as possible. Falling too hard too fast can prevent you from seeing unappealing flaws. A seemingly perfect fit online might not be what it appears in person. In short, home buying is similar to online dating: you never know what you're going to get!
Online dating can be scary. You might come to find out their profile pictures was taken 5 years and a full head of hair ago. The seemingly perfect photo might not show accuracy in person. The same goes for real estate. Professional photos can be misleading; photographs can leave out unappealing aspects like mold, dry rot, and structural surprises.
Homes are similar to people: they all have flaws. It's up to you to decide what's worth sticking out and what's not. Some walls might simply need a fresh coat of paint, while others aren't worth the needed time to make perfect. You might have butterflies in your stomach when you see the perfect home online, but seeing it in person is integral to the home buying process.
Working with an experienced realtor is the best way to avoid being "catfished" by the real estate market. I'm ready to help make sure your home buying process goes as smoothly and as pleasantly as possible. Visit my contact form and libbysellsdenver.com to get in touch with me. Let's work together to find you the most perfect home for you and your family!