Cold Weather Brings An Expected Chill to Denver's November Real Estate Market
I think it's safe to say last week's storm took us all a bit by surprise. I took cover with hot chocolate while dreaming up this year's holiday decorations all while handing out candy to the ghosts and goblins in my neighborhood, and spending time cozying up with #MarcuccioandEmma! But what does cool weather bring to the November Real Estate market?
Summer brought hot weather and a frenzy of activity in Denver's real estate market. The market has felt cooler to me both in temps and activity for the past few weeks, so looking at the data confirmed my thoughts that the market is cooling. This past month showed the lowest number of new listings and number of homes sold (which typically occurs in December and January). So, what's different from this normal seasonal slump? While the number of new listings was down by over 10%, we were still up almost 5% year-over-date.
As a friendly reminder, if you're thinking of selling here are my suggestions for keeping your house in tip top shape during the winter months.
So, What do Buyers Want?
Friends…. mortgage rates continue to drop! This means that house affordability is at an all time high when you add increasing wages and low inflation to that equation. What are you waiting for? Do you have questions about what it means to buy and sell in Denver's market?

Buyers! You have way more choices now than we've seen in the past few years. I wouldn't call this a buyers market just yet, but there is light at the end of the tunnel. With more choices comes the ability to negotiate. Realtor pro tip: Realtors should have a property analysis ready so our buyers can make informed decisions when the time comes. If your realtor isn't prepared, it may be time to move on.  Homes are staying on the market longer, so agents are starting to use reverse prospecting to market their listings.
Are you looking to take advantage of the cooling market? Contact me with your questions! I would be happy to share my knowledge of the market with you.
What's on Buyer's Minds This Moment?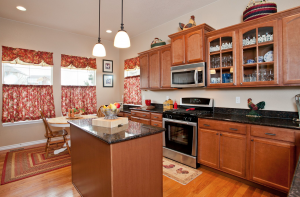 Let's talk about public transit. Studies show that homes located within a half mile of public transit outperformed homes that are not. How important is it to you to be near public transit? Denver is a rapidly growing City and if you've lived here as a long as I have (let's hear it for all the Denver natives!), you've noticed that it might take you twice as long to get to your final destination. After all this time you think I would have learned but I still get stuck in traffic jams and wishing I had left just ten minutes early all the time. Wouldn't it be nice to kick back and read a book instead of dealing with the stress. It makes public transit sound pretty nice, doesn't it? The lightrail is one of the fastest public transit option we have in Denver which is another sign that we are becoming a larger metropolis. Its common place in New York, Chicago and San Francisco to take public transportation. Perhaps it's time to be a bit more chic and hope on the rails.
Quick Stats
The average active listings for October's month end: 15,784 (1985-2018)
The record high for October was in 2006 with 29,722 listings
The record low for October was 2017 with 6,299 listings
October 2019 had 8,557 active listings
Have questions about what you just read? Let's hit one of Denver's best coffee shops and talk about Denver Real Estate! Contact me here for more info! I look forward to hearing from you.