Recently, Builder Magazine listed Denver as among the top 10 healthiest housing markets in their  "Healthiest Housing Markets: Mid-2011 Update."
We've been experiencing such low vacancy rates for rentals, that much of what's driving home sales is investor interest.  Investors are willing to take a risk on our market and are snapping up good rentals.  With investors getting back in, more buyers will feel confident in the coming months.
Builder Magazine says permits for new construction look to double in 2012 and Denver has added 20,000 jobs this year.  Our foreclosure crisis hit much earlier than much of the nation, and we've seen a large decline in foreclosure numbers.
Add to that, several large corporations have chosen to locate their headquarters in the Denver Metro area, including, DaVita, Arrow Electronics and Vestas.  The announcement last week that the Niobrara Oil Field could contain 1.5 billion barrels of oil fueled speculation that growth will continue in our oil and gas industry (no pun intended).
The Denver real estate market is humming, and will continue to gain steam in 2012.
Gretchen Rosenberg, LifeStyle Denver author, is a local Denver real estate broker.  Contact Gretchen about listing your Denver area home for sale or looking for that perfect Denver home.

Meet the Author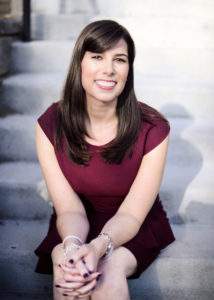 Libby Levinson made the move into real estate in 2005 and proudly joined Kentwood Real Estate – Cherry Creek in 2006. During her career, Libby has had the pleasure of helping a variety of clients navigate their real estate transactions: helping first-time buyers find their starter home; coordinating the synchronized sale and purchase for buyers looking for more space; sellers looking to down-size; and assisting sophisticated investors with their next investment opportunity. She has also enjoyed working with buyers building their dream home from the ground up. Libby is known for her ability to smoothly facilitate the complex details of both the buying and selling process.
Libby's real estate website is www.libbysellsdenver.com. She also writes for www.lifestyledenver.com.