The end of 2011 came with few surprises for those of us in real estate, and one big one.
The inventory of homes for sale in Metro Denver is nearly 40% below this time last year.  It's so low, that I can remember a time when it was almost triple what it is now.
What this will most likely do is accelerate the pace of home sales. With less on the market, it should take less time to sell your house.
Eventually, the quicker sales pace will result in increasing prices.  This is always location and neighborhood specific.  The snapshot is city-wide, but prices, days on market and appreciation will vary block by block.

With less than 11,000 properties on the market in the entire city, buyers are feeling a little like they don't have much to choose from.
The number of sold properties has increased over November and from a year ago, while prices are up just a bit.  Watch the first few months of the year to see inventory increase – it has to, and prices to increase as well.
Happy New Year Denver!
Gretchen Rosenberg, LifeStyle Denver author, is a local Denver real estate broker.  Contact Gretchen for information on Denver area real estate.
Meet the Author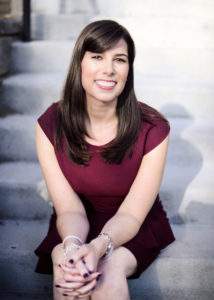 Libby Levinson made the move into real estate in 2005 and proudly joined Kentwood Real Estate – Cherry Creek in 2006. During her career, Libby has had the pleasure of helping a variety of clients navigate their real estate transactions: helping first-time buyers find their starter home; coordinating the synchronized sale and purchase for buyers looking for more space; sellers looking to down-size; and assisting sophisticated investors with their next investment opportunity. She has also enjoyed working with buyers building their dream home from the ground up. Libby is known for her ability to smoothly facilitate the complex details of both the buying and selling process.
Libby's real estate website is www.libbysellsdenver.com. She also writes for www.lifestyledenver.com.