Have you heard of a "Seller's Market?"
That term hasn't been uttered since just after the turn of the Millennium.  But it's back.  Let's take a look under the magnifying glass.
Denver's inventory of available properties is breathtakingly low. So low that it's less than half what it was just 6 or 7 years ago.  In certain neighborhoods and price points, buyers who aren't aggressive are losing out to higher bidders, cash buyers and those ready to make a quick decision.
In other segments of the market, primarily in some higher end neighborhoods and a few specific communities, we still have an abundance of properties, with some sellers who haven't adjusted their price, condition, expectations or all three.
Look at the number of Single Family homes available.  Remember, Denver's metro area has a population of over 2,000,000 residents.  We currently have just 8,356 Single Family (Residential) properties available. There are only 2,087 condominiums on the market. In the entire city!  From Evergreen & Golden to Aurora, Broomfield & Arvada to Castle Rock.
One of my clients who had determined a condo would best fit his lifestyle added in a single family home search this week ("I'm a loser.")  Not that he's particularly convinced a single family home is for him (see the brackets,) but he's well convinced that there aren't enough condos available that match his criteria.
Overall January inventory is nearly 42% below where it was in January of 2011.
Average sold prices are down only because the homes selling in today's market are primarily below $350,000.  The mix of properties selling has influenced the overall average. We're actually seeing prices rise when looking at particular snapshot areas and price points.
Overall average days on market has come down over 14% since last year, and this is the metric to watch as a leading indicator for prices.  The faster the turnover, the more likely there will be price increases.
Pendulums swing.  The Denver real estate pendulum is rapidly passing the mid-point and swinging toward seller's market.  If you're a buyer in this market, get out there quickly when a new listing matches your criteria.  If you're a seller in this market and you haven't received an offer, be very clear-eyed about what adjustments you need to make to get the attention of buyers.
It's a great time for Denver Real Estate!
Gretchen Rosenberg is a local Denver real estate broker with over 16 years experience in the Denver market.  Search homes at www.GretchenRosenberg.com!
Meet the Author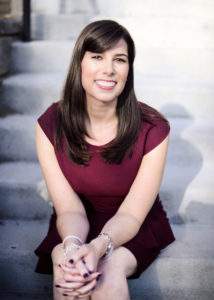 Libby Levinson made the move into real estate in 2005 and proudly joined Kentwood Real Estate – Cherry Creek in 2006. During her career, Libby has had the pleasure of helping a variety of clients navigate their real estate transactions: helping first time buyers find their starter home; coordinating the synchronized sale and purchase for buyers looking for more space; sellers looking to down-size; and assisting sophisticated investors with their next investment opportunity. She has also enjoyed working with buyers building their dream home from the ground up. Libby is known for her ability to smoothly facilitate the complex details of both the buying and selling process.
Libby's real estate website is www.libbysellsdenver.com. She also writes for www.lifestyledenver.com.