Imagine you want to move from your city, small town, or suburb to a new location.
This new city isn't as large as NYC or LA, but it's big enough to offer you the company of over 2 million residents metro-wide, all the major professional sports, plenty of arts and culture and great restaurants for foodies. Added to that, a fun outdoorsy lifestyle.
Now imagine that you begin your home search in this city, only to learn that there are a little over 12,000 properties to choose from.  That's the entire inventory – from suburban ranches to downtown highrise condos.  That's it.  12,634 homes in every price point, neighborhood and housing style.
Here's how this phenomenon is currently affecting people in Denver:
Buyers feel like they're circling around the same old inventory over and over.  When something new comes on the market, if it's in tip top showing condition and priced well, it's gone in a matter of days.
Sellers are feeling the tide turning and aren't as willing to negotiate as they once were.  This is understandable when the Seller has a new listing just on the market, Pottery Barn cute and priced aggressively.  But Sellers who won't look at offers when their house has been on the market for many months or who have had more than one offer and keep waiting for them to go up isn't facing the reality of their particular piece of property.  With inventory and prices this low, Sellers need to understand that Buyers will wait for new properties to come on the market rather that do what they perceive as anathema – overpay.
Many buyers are deciding to push their price range up a little at their high end.  They can't find what they want and reason that with rates remaining incredibly low, they may as well push at the edges of their comfort level.
This seems to signal a change in consumer confidence.  If Buyers are willing to push a bit toward the top of their price range, they must have a sense that prices will not dramatically fall any further.
Denver's residential real estate inventory is over 36% below where it was last year, and close to 11% below last month.  some of this is seasonal, but that's not all of it.  The Sellers who don't have to sell have decided to take themselves out of the market.  For sure, there will be an increase in inventory after January 1st.  But thinking back to the days when we had over 28,000 properties on the market in Metro Denver illustrates just how remarkable this is.
The sold prices have a floor under them now, and are even up about 3% since last month.  The days on market are coming down, close to 10% below last year.  So houses are selling faster than they have been the past three years.
This month has been a busy one.  It will be interesting to see if more buyers come out of the woodwork when the new listings hit the market next month.
Gretchen Rosenberg, LifeStyle Denver author, is a local Denver real estate broker.  Contact Gretchen for information on Denver area real estate.
Meet the Author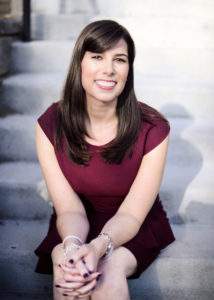 Libby Levinson made the move into real estate in 2005 and proudly joined Kentwood Real Estate – Cherry Creek in 2006. During her career, Libby has had the pleasure of helping a variety of clients navigate their real estate transactions: helping first-time buyers find their starter home; coordinating the synchronized sale and purchase for buyers looking for more space; sellers looking to down-size; and assisting sophisticated investors with their next investment opportunity. She has also enjoyed working with buyers building their dream home from the ground up. Libby is known for her ability to smoothly facilitate the complex details of both the buying and selling process.
Libby's real estate website is www.libbysellsdenver.com. She also writes for www.lifestyledenver.com.