[youtube]http://www.youtube.com/watch?v=Y9frmEv-vPA[/youtube]
Have you seen this recent news report about Denver real estate?
Denver is cited as the number one city to invest in real estate by Greg Rand of Own America.
Watch the clip as Greg covers the metrics that influenced his decision:
Lifestyle and livability
Relatively low unemployment as compared with the national average
In-migration of people relocating to Denver
A foreclosure rate that is half the national average
A young population
Low cost of living
Fresh air
9 Fortune 500 companies and growing
Denver isn't a secret any longer.  The city is no longer a "cow town," although you can attend the National Western Stock Show once a year to see cows and wear your boots.
We have a world famous art scene, great restaurants, bike trails and parks.  Oh, and the mountains out back.
Come visit, and plan to stay.  You'll want to make your home in Denver!
Are you relocating to Denver?  Check out area homes for sale on my GretchenRosenberg real estate web site.  Contact me if you're visiting and want to look for your next home.
Meet the Author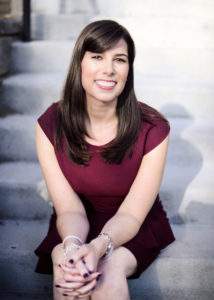 Libby Levinson made the move into real estate in 2005 and proudly joined Kentwood Real Estate – Cherry Creek in 2006. During her career, Libby has had the pleasure of helping a variety of clients navigate their real estate transactions: helping first-time buyers find their starter home; coordinating the synchronized sale and purchase for buyers looking for more space; sellers looking to down-size; and assisting sophisticated investors with their next investment opportunity. She has also enjoyed working with buyers building their dream home from the ground up. Libby is known for her ability to smoothly facilitate the complex details of both the buying and selling process.
Libby's real estate website is www.libbysellsdenver.com. She also writes for www.lifestyledenver.com.