Denver Open Air Farmer's Markets
Colorado is Re-Opening and Farmer's Markets are No Exception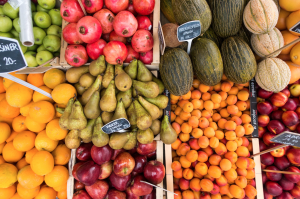 Colorado is quickly re-opening the doors. This includes outdoor, open air farmers markets, which are all complying with health and safety laws in order to get support to their vendors during this difficult time. I noticed a few weeks back that Pearl Street Farmer's Market was in full swing and wanted to do some research on other outdoor markets that are practicing social distancing. Here's what I found!
Saturday Markets
Cherry Creek Farmer's Market
This is one of my favorite events of the summer! I've been going to this market for years and always leave with a selection of beautiful flowers and fresh produce.
8AM-1PM on Saturdays at 1st and University.
Union Station Farmers Market
This market is just a few years old ….But it has already made a name for itself as one of Denver's best! Shop Colorado's best produce, food, flowers, and more. RESERVATIONS NEEDED.
9AM-2PM
Golden Farmer's Market
Need to get out of the city? Take the pups for a hike when it's cool and stop by the Farmer's Market before or after!
8AM-1PM
University Hills Plaza
Check out the University Hills Plaza Farmer's Market! This market is relatively new, but has some amazing vendors who are ready to share their products with you!
9AM-1PM
Sunday Markets
Golden Triangle Farmer's Market
Any excuse I can get to walk around to the Golden Triangle neighborhood I will take! I love this area and this market is particularly full of awesome plants and garden materials. Love it!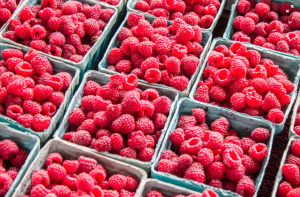 9AM-1PM
South Pearl Street
This classic is back! Enjoy food trucks galore, spice and seasonings, fresh flowers, and produce on S. Pearl Street! Social distancing is key right now and they are doing a marvelous job of keeping people safe via their protocols.
9AM-1PM
Farmer's Market at 29th and Roslyn
Just East of Parkhill … you'll find an amazing Farmer's Market to bring your family to on Sunday! I always find amazing goodies here and I'm sure you will too!
9AM-1PM
Highlands Farmers Market
Want a farmer's market with a great view of the city, too? You get all that and more at the Highland's farmer's market!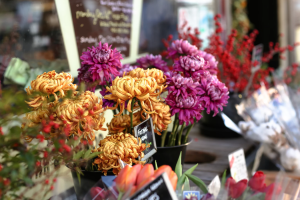 9AM-1PM
Many of us are eager to get out of the house. Farmer's Markets around the city are open air and following COVID-19 protocols. If getting to a Farmer's Market feels safe to you, there are some great ones that want your support!
Interested in learning more about living in Denver? Contact me! I would love to share my knowledge of the Mile High City with you. Find my most recent market stats post here.