June Market Trends Report
Buying and Selling During a Safer-At-Home Order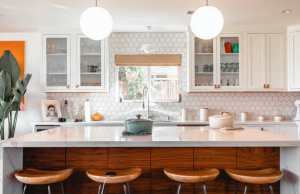 We're living in unprecedented times. Not only are we experiencing a global pandemic for the first time in many of our lifetimes, but there is also national unrest. You might be wondering, is this the best time to sell or buy? What does this mean for my plans? For some of you, the housing market might not be at the forefront of your mind. But for others, buying/selling is still very much a part of your plans right now. So, what do you do?
Denver switched to a safer-at-home order in May. Things started to open back up and buyers/sellers wanted to take advantage of the low interest rates. This means there was an increased number of pending contracts and pending offers were up moth over month by 114%.
Last month's market stats focused on adaptability. Realtors were using virtual showings, offering face masks and gloves, and changing the way we interact with clients. This month, we had to adapt again when the state began reopening. Despite the continued threat of coronavirus, new listings increased by 54% from the month before. This was twofold. First off, many homeowners took their homes off the market with the threat of coronavirus and chose not to have buyers touring their homes. The other piece of this is that March thru June is typically the height of the selling season, so Realtors, buyers and sellers are all trying to make up for lost time.
Has the market recovered from COVID-19? It's hard to say, but there are some positive signs that indicate it's heading in the right direction. Low interest rates and increased inventory are some positive indicators but it's still too early to tell what our rebound will look like.
Denver Market Information
On average, the Denver real estate market closed over 450 fewer properties over the past 9 weeks than we saw last year. However, the number of homes that went under contract during that same 9-week period grew and should be closing this month. That means this COVID related trend should subside and we will see more telling stats next month.
Can you guess which neighborhood was ranked as number 1 in 5280 Magazine's list of best neighborhoods? If you guessed South Parkhill, you're right! Rankings were based on home price, crime rate, school rankings, restaurant accessibility, open space, and public transportation availability. Following South Parkhill was Washington Park, Congress Park, West Highland, and Cherry Creek.
In addition, two Colorado cities made it onto the Hottest Real Estate Market list this month. Can you guess which they are? Number 1 on the list was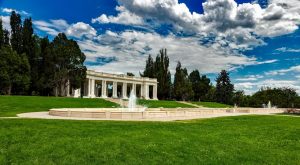 Colorado Springs. Coming in at number 4 was Pueblo! What do you think about these rankings? For us Denverites, it's hard to imagine that any other city could outdo what we have. However, it's a telling sign that many people still love Colorado, but are opting for markets with more affordable options. As Denver prices continue to climb, yes ever during COVID, buyers are looking at other options both with the Denver Metro Are and beyond.
Quick Stats
Average active listings for May is 15,803 (1985-2019)
Record high May was 2006 with 30,457 listings
Record low May was 2016 with 5,463 listings
2020 May ended with 7,170 listings
Historical average increase from April to May is 7.72%; the 2020 percentage was 4%, which is indicative of COVID impacts
Do you have questions about living in Denver? I would love to answer your questions! Contact me here and we can set up something that works well for you!