May Market Stats Report
Adapting to A New Normal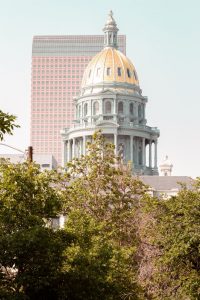 Despite the extension of the stay-at-home order, we were able to adapt quickly to ensure our client's needs were met. This is going to be our new normal for a bit, so we brought our masks, hand sanitizer and determination to the game! While virtual showings saw a significant uptick in usage, which helped ensure clients were able to take a peak at their dream homes. All in all, 3,280 homes went under contract in May and 4,679 properties were listed. Not bad for a quarantine!
Despite the persistence nature of our Real Estate Market, COVID-19 did have an impact. There was still a large drop in activity last month, as pending contracts were down almost 50%. Seasonally, this is when things start to heat up! But we saw a pretty drastic decrease in activity nonetheless.
According to showing service Showing Time, Colorado showing declined 92% year-over-year. Additionally, Colorado showings hit a low on April 18th. However, once agents began to adapt to the changing circumstances (virtual showings, protective equipment galore), these numbers began to increase and we ended the month down only 21% from the same time last year. Monday the 27th, the first day showings were allowed again in Denver,  was the highest showing day on record for Showing Time in Denver's history. Pretty remarkable!
Let's talk interest rates for a moment. Lenders interests rates are really low right now, which means buyers can get more house for their money. In some area of Colorado, homes are starting to sell for less than their list price. Buyers, now is the time to think about making that move! Maybe the new normal is evening the scale for Buyers?
Adding Value
Lowes and Home Depot both saw an uptick in business last month. As we all know too well, staying home gives us ample time to notice what we want to change, plan for those changes, and then implement them! You can check out my blog post on projects you can do when you're stuck inside if you need some inspiration! Long story short, people are staying busy by making improvements to their homes. In fact, 32% of homeowners have reported taking on home projects during quarantine. Are you part of this number?
This is a great opportunity to get those needed updates completed if you're thinking about putting your house on the market in the near future. Adding value can help get your home sold as quickly as possible, for the highest price with a smooth transaction to boot. Sounds pretty nice to me! Perhaps another new normal!
Quick Stats:
Withdrawn listings increased 53% in April from the same month in 2019
Average active listings for the month of April are 14,929 (Based on stats from 1985-2020)
Record high in April was 29,045 listings in 2006
Record low in April was 5,025 listings in 2015
The April 2020 number of listings was 6,855
My Expert Opinion on the Luxury Market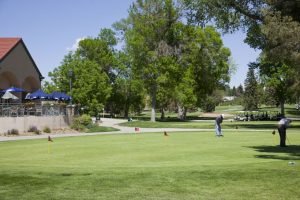 The Luxury Market is starting to feel the blow from COVID-19. Lenders have tightened the requirements for obtaining jumbo loans, the stock market is in flux, the oil industry has seen huge price drops and some of the larger banks have halted cash-out refinance applications. So, how will this all impact the Denver luxury real estate market?
Thankfully, the Luxury Market had a strong start for the year. Year-to-date through April, there was $875.4 million in single-family home sales, down 3.76 percent year over year. Year-to-date condo sales were down 13.35 percent in April to $107.5 million, compared to $124 million year over year. In the luxury segment, 132 single-family homes closed, down from 197 month over month and 219 year over year, which is a drop of 33 percent and 39.73 percent respectively. The sales volume dropped 39.04 percent from $308.2 million to $187.9 million month over month. Speaking to the strong start to 2020, year over year, 575 single-family homes have sold year to date, which is just shy of the 581 homes sold in 2019.
Further Info….
The luxury condo segment reflected 17 sold homes, down from 26 the prior month, which resulted in a drop of 34.62 percent month over month and 46.88 percent from this time last year when 32 properties sold. The sold volume dropped 31.51 percent month over month from $38.3 million to $26.2 million in April. This is a 46.53 percent difference from this time last year with over $49 million in sold volume. The luxury condo segment also had a great start to the year with 72 homes sold year to date in 2020, just slightly down from 73 units sold in 2019.
As we move towards safer-at-home protocols and increasing guidelines for showings, the value of a Realtor® is becoming even more important. We will have to work harder to get our listings in front of potential buyers. On the listing side, we will have to do the extra leg work for our home sellers to pre-screen potential buyers and verify real estate agents are adhering to showing protocols.
Do you have questions about living and thriving in Denver? Contact me! I would love to share my expansive knowledge of the Denver Metro Area and beyond with you.