Home Projects You Can Do When You're Stuck Inside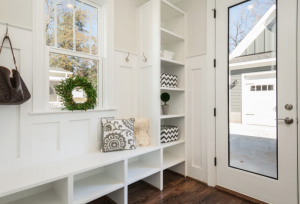 Whether you're self-quarantining, social distancing, or are mandated to be inside, there are a few simple home projects you can do to brighten up your space. Cabin fever is real. So is Coronavirus. When the latter is forcing you inside, things can get a bit boring. I've started looking around my house wondering why I ever put that painting there … maybe it's time for some rearranging … or, perhaps a bit of touch up painting is needed … etc.
I know I recently did a post on simple home makeover projects to get your home ready for the market. I have a number of sellers who have decided to wait a few weeks to put their homes on the market until we weather this storm. But what if you're not planning on moving? (Or are stuck inside your home for 2 weeks).
You might be wondering, "well how can I get this stuff done if I can't leave?" Let me assist you with that 🙂
Step 1: Peruse Instagram for Inspiration
Money running through our economy is a good thing right now. So, if you have some extra cash to spend, I recommend spending it online right now! Local businesses like Capsule (vintage home furnishings) and many antique stores on S. Broadway are still accepting online/over the phone orders. Take some time to peruse various websites for some design inspo (and here's my list of local designers to browse through).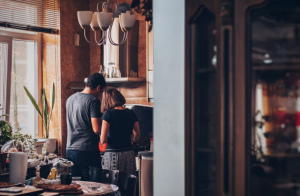 Step 2: Place an order
Once you've got some ideas, get to ordering! (Anthropologie and HW Home are my current go-tos).
Step 3: Clean
While you're waiting for that order to arrive…. it's time to get cleaning! I promise this step will make your life so much easier when your items arrives. Did you order a new carpet? Clean the old one, roll it up, and store it so your space is ready for that new beauty to arrive at your doorstep. Cleaning your space is such a vital part of feeling comfortable at home (and can really help with mental health during these trying times!). Get out those Clorox wipes and get working!
Storage Bins: I highly recommend storage bins which help keep things organized. I've noticed I have so much extra stuff lying around that doesn't need to be front and center of my home. I'm getting my storage bins ready and packing that stuff up! Easy to do from home and makes your whole world feel so much more organized.
More Ideas….
Plants
Did someone say plants? Did you know local spots like Meek Vintage and City Floral Garden Center can ship plants to your doorstep? Maybe it's time to make that move and start your own indoor garden project … I've been dreaming of a herb garden for ages. I can't wait to see how the plants have grown over 8 weeks (until we can get back in a restaurant!).
Reorganize
This is one of the most underrated DIY projects. Once we get our furniture in place, we tend to let is stay there forever…. BUT. Sometimes we need to shake things up a bit. Maybe your bedroom needs a fresh look. Maybe your living room could use a makeover. Now is the time to do it! This requires no outside ordering or contact from the world. It might help you get a new outlook on things and enjoy your space even more.
Accent Pillows
This may require some ordering (or maybe you'll uncover a secret talent for sewing you never knew you had during this tough time?!). Accent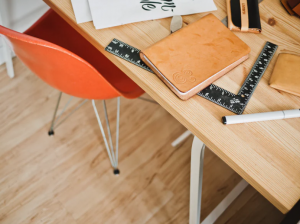 pillows have always been my favorite way to spruce up a space – yes, I became a bit of a hoarder and had to say goodbye to some great friends over the last few friends. Anthropologie has some lovely ones right now (hi, spring!!). And maybe you could get yourself a new scented candle too … Turn your office into a library for a few weeks with cozy pillows and lots of books. Sounds like a dream to me!
Friends, there's no denying our new normal is a huge adjustment. Most of us are not used to staying home for 2 weeks without leaving (or just to run to the grocery store). But that's the way things are right now. Interested in getting some more DIY home project ideas? Contact me! I would also love to talk with you about what this all means for Denver Real Estate.