Junction Food and Drink Opens South of Cherry Hills
Denver's Love Affair With Food Halls Continues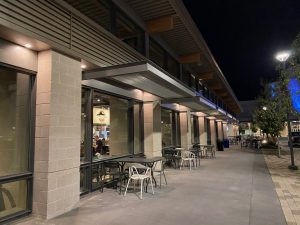 Opening a food hall in the middle of a pandemic might seem like a risky move. After original opening plans for April were stalled, Junction Food and Drink finally opened its doors ! Denver's latest food hall is located on Colorado Blvd and I-25, just south of Cherry Hills and East of University Park. In fact, this is now the closest food hall to the Cherry Hills neighborhood. Junction Food and Drink's location is located in an area where there's very little dining options and close to no retail.
Surrounding Junction is a plethora of office space, the widely used RTD Park and Ride, and Cigna. The University of Denver and University Park/Observatory Park neighborhoods are right across the street. Residents of the area are thrilled to have an up and coming food joint finally grace the neighborhood!
Junction Food and Drink brings a wide variety of chef concepts to your plate and palate. This 12,000 square foot space holds 8 food vendors (with more to come) and a full bar with featured cocktail and craft beer. Additionally, well-known Denver chefs including Troy Guard and Soon Choi are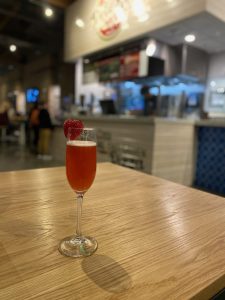 part of the culinary scene at Junction.
Where to Dine
Vendors who are currently open at Junction include:
Sonder Coffee and Tea
Big Wave taco
Pete's-A-Pie
Mr. Miner's Meats and Cheeses
Paciugo Gelato
Shawarma Shack
Ebisu Ramen and Sushi
The Junction Bar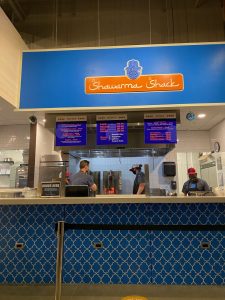 Soon to come: Big Wave Taco, Bird on a Wire Southern Chicken, Lazo Empanadas, Grind and Grill Burger, Smoke BBQ and Paciugo Gelato Cafe. A culinary concept for everyone!
Junction is currently open from 7am-10pm Tuesday – Friday, and 8am-10pm Saturdays
Sonder's Coffee and Tea opens at 7am Tuesday – Friday and 8am on Saturday
All other Food Stall Hours 11am-8pm Tuesday – Saturday
Junction Bar is open 11am-10pm Tuesday – Saturday
Additionally, Junction is committed to ensuring your safety while you visit, so be sure to bring your mask and adhere to social distancing guidelines.
Have questions about living and buying/selling Real Estate in Denver? Contact me! For my latest market stats post, click here.