Onward Community Collective Opens in Denver
Denver's Latest Shopping, Retail, and Art Space is Now Open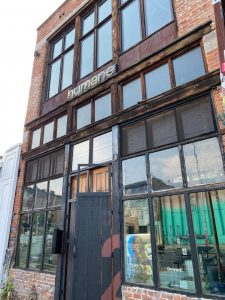 I recently had the opportunity to visit Nurture, Denver's latest collective that focuses on health and wellness. So, wouldn't you know I also just discovered the newest spot, the Onward Community Collective!
OCC was created by Mario Nocifera, who also owns Denver's coolest 2 story boutique and art space located on 27th and Larimer. One thing comes to mind when entering this space: community. Walking into this beautiful space serves as a fantastic reminder that art and community are still alive and well, even during a global pandemic.
The space at 2719 Larimer Street was formerly another art gallery, but Nocifera has transformed the space into a half art gallery, half retail space for visitors to come together and enjoy. The boutiques have a Modern Nomad vibe, with various decor, clothing, and accessories to shop for. Most of the art that adorns the walls of the space is also for sale! I don't know about you but I have been going through a rampant art stage this year scooping up pieces from some of my favorites and new finds.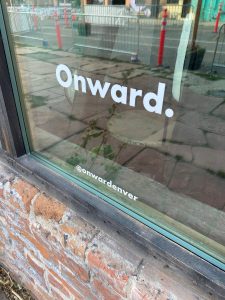 Walk upstairs and find a stunning art gallery! Human inhabits the space currently, and their focus is the about being greater than just being. The Human exhibition runs through September 7th, so be sure not to miss out on the amazing pieces they are showcasing. I'm impressed by what I've seen so far!
Not only is the indoor space stunning beyond belief, but the outdoor space really brings it all home. This space is perfect for small gatherings of a few dozen people, where you can relax, dine, and enjoy the artistic space you're in. Not to mention they plan to have food trucks outside the Onward space to satisfy those cravings so you can really focus on the experience once you're inside.
Private viewings of Human are currently available due to COVID-19. Be sure to contact Onward here to reserve your time slot. Onward Community Collective is open from 11-7 daily. Don't miss out on Denver's latest awesome art space!