Becky Miller Opened Modern Nomad as a Way to Touch Her Client's Lives Through Design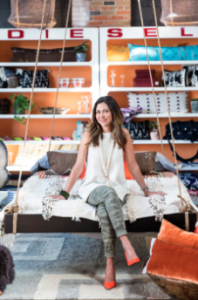 Modern Nomad sits in the center of Denver's booming RiNo neighborhood. Last November, local realtor and interior designer Becky Miller was inspired by New York City's ABC Carpet and Home. Months later, Becky opened Modern Nomad, Denver's very own ABC that has since blossomed into an interior design wonderland.
Additionally, this former warehouse is now home to unparalleled home accessories, vintage, and a natural bulk store that encourages sustainable living. It is a 3-dimensional living magazine where Denverites can be inspired by Becky's unique style and her time spent living in Copenhagen. Moreover, she has spent copious amounts of time traveling in Southeast Asia and other parts of Europe, providing the newest and most carefully curated design accessories at Modern Nomad.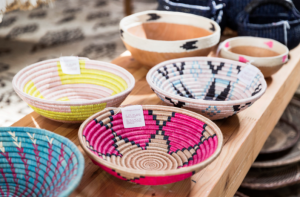 Modern Nomad Home is Becky's own curated section. Many of the home accessories you'll find there are inspired by international travel and exploration. The work of small artisans douse the shelves Modern Nomad Home. Becky is inspired by the ever evolving world of design and insists on bringing you the world's best and most cutting-edge design accessories.
Furthermore, LA Lovely Vintage has a carefully curated selection of vintage clothing and accessories. They aim to create a unique shopping experience unlike any other. All of their items are locally sourced and consumer conscious.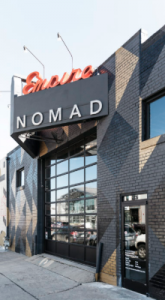 Homefill, located in Modern Nomad, aims to cultivate a sense of sustainability and zero waste living. They specialize in personal care products, household cleaners, and lifestyle goods inspired by a no waste lifestyle.
Mod Livin, Modern Nomad's final vendor, is a mid-century modern wonderland. Additionally, Mod Livin offers modern storage and contemporary design accessories to their clientele. Their fun, laid back atmosphere brings customers back again and again.
Modern Nomad's Vision remains true and authentic: bringing hard-working business owners together in a compatible setting to share a passion for design and creativity with a larger population.
Modern Nomad is a design dream. Stop in next time you're visiting the RiNo neighborhood for a special treat!