Nurture: A Marketplace Focused on your Health
Denver's newest Marketplace has a fresh spin on healthcare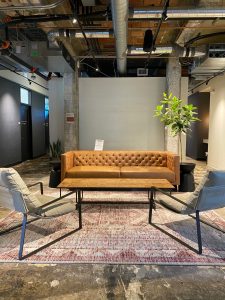 I recently had the opportunity to visit Nurture, Denver's latest market hall. I walked in and was blown away by how stunning this space it! Nurture is a little different than some of our other beloved marketplaces. Located just off of Federal and 29th, Denver's latest go-to spot is focused on health and wellness. Nurture is home to over 60 vendors who offer self-care, health and wellness services to the community. Now, you can get all of your healthcare needs met under one roof – hello new spa day destination! Imagine Stanley Market Place with a wellness vibe. Obsessed!
Nurture is located in an old brick 2-story school building in the West Highlands neighborhood. Not only is this one of my favorite neighborhoods, but the views of Downtown Denver make it all the better. The space includes a yoga studio, pilates studio, spin studio, high intensity training room, full locker room with showers, along with a gorgeous cafes for fuel…. how about I just move in?! Oh, and did I mention the stunning salt cave available for rental and the infrared sauna room?!?!
Some more of what you can expect when you arrive: beauty, fitness, child care, therapists, retail, wholesome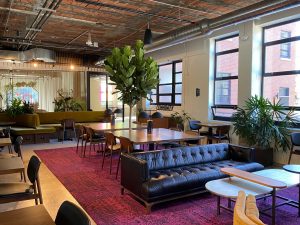 cafes, and an event space to boot. Nest, Nature's in house cafe, offers  a wide variety of healthy beverages and food options to feed your body and your mind (you can't leave without stopping by, I promise!).
Treating Yourself Right!
Nurture's goal is to assist patrons in accessing self-care needs in an easy way. Why wait to get that self-care in when everything you could possibly dream of us under one roof? Not to mention their focus on community, which is palpable as you walk through the 22,000 sq. ft building.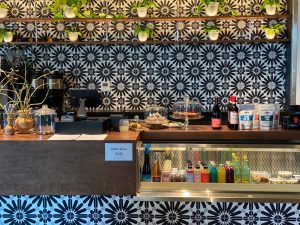 For moms and dads who want to visit, they do have a designated day care area for the kiddos with trained employees. Get your self-care and wellness needs met while making sure your kids have a great time (but be sure to check on any COVID restrictions that ma be in place prior to attending).
I joked earlier about wanting to move in here….. but seriously. Nurture is an awesome spot with everything you might dream of and more! COVID-19 has put a strain on many of us and being able to take care of our needs and getting some self-care all in one place is even more appealing This is what makes Nurture such a special addition to the Denver community. I hope you'll pay them a visit! You deserve it!
Have questions about living in Denver? Contact me! For my latest market stats post, click here.