Self-Care in Denver During the Time of Corona
Self-care is one of those words people throw around a lot. But during a global pandemic, it feels really hard to get the self-care we need. And, I don't know about you but I'm realizing how much I need it and how often I overlook it! Self-care can mean lots of different thing to different people. Shopping for homes can even be a source of self-care if it means you're moving on up to something that lifts the lifestyle you wan! We're lucky to live in a place where the self-care options are endless. But with many places are closed and with hiking trails feeling a bit too crowded for comfort , this can feel even more difficult. I've been exploring some ways to get my self-care in, and wanted to share some of my ideas with you.
For the Outdoor Lover….
I recently took the pups on a hike here and it was stunning! You pull up in the middle of a neighborhood, which seems strange at first, but once you start on the trail you get enveloped at the base of the Flatirons.
Pros: Few people on this trail, stunning views and exercise time with pups!
Another great opportunity to hang out with the pups! It's open right now, and there's plenty of space to practice social distancing while getting your dog some much needed exercise – $13 day pass.
Pros: space for social distancing, one of the few parks that's open and exercise the pups! Might I suggest you plan to get there earlier in the day? Space is limited and it can get BUSY!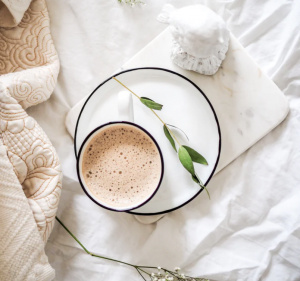 Parks in the City:
Most Denver parks are open, but there are a few gems I absolutely love that are frequented less than some of the more popular ones (I'm looking at you, Cheesman and Wash!).
Alamo Placita Park, located in the heart of Country Club. I love this park for many reasons, but the flowers are absolutely stunning to look at!
Mayfair Park, located North of Hilltop, South of Parkhill, and in the heart of Mayfair/Hale!
Montclair Park, located in the heart of Montclair just East of Mayfair
For the relaxer…
If it feels safe to you, one of my favorite nail spots just opened back up and they would love to see you for a visit! Manicured is located right behind Trader Joes on 8th Avenue and Colorado. If getting your nails done and snagging some 2 buck chuck doesn't sound like self-care, I don't know what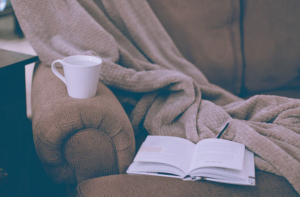 is! Also, while we're talking Trader Joe's I just uncovered the best find for our quarantine margarita — try the Jalepno Limeaide – I promise you will thank me later!
For the Yogi…
Both Kindness Yoga and the River are offering yoga classes online! Grab your mat, head outside or to a space at home that feels good, and get your deep breathing on!
For the plant lover….
I recently did a post on making the most out of your small garden space. City Floral is a great place to support a local business and buy a plant to help your space.
For the book lover….
Tattered Cover is open for curbside! I just ordered Untamed by Glennon Doyle and I'm so excited to start reading it. Need a good book? Check out my book list!  Tag me in your reading photos on the @lifestyle_denver instagram.
Self care looks different for everyone. For some people, it might just be setting work aside and doing something you love. For others, it might be making that next move to purchase your dream home. If you're thinking about buying or selling right now, I would love to talk with you about what to expect when buying/selling during corona. Contact me here!