Cheesman Park
Cheesman Park is located in the heart of Denver, just southeast of downtown. The park is a vast 80 acres, surrounded by beautiful historic homes on all sides. Its central location makes for convenience and ease when traveling to different areas of the Mile High City. Cheesman Park has a mixture of both new and historic houses and apartment buildings, which gives the neighborhood its own unique style, urbanity, and elegance. There are a plethora of shops and restaurants to visit, both family friendly or perfect for a night out. You will see people having picnics, throwing around a frisbee, or walking their dogs on days when the weather is warm. Cheesman park has an abundance of history, which is palpable when you walk through the neighborhood and see the classic architecture. Cheesman Park is the quintessential historic Denver neighborhood, and we're excited to share some of our favorite spots with you!
The Denver Botanic Gardens

The Cheesman Park neighborhood is lucky to have the Denver Botanic Gardens as a focal point for the community. They have events during every season, whether it be Blossoms of Light for the holidays or their outdoor concert series in the summer. These events are great for the whole family and guarantee to be tons of fun. The gardens are a great place for artists and photographers to spend the day, and they have two cafes that are perfect for lunches and snacks if you bring the little ones along. The Shop at the Gardens is the perfect place to find gifts for the plant lover in your life, and has lots of locally made items for purchase. We love the Denver Botanic Gardens and their mission to educate and entertain through outreach!
Voodoo Donuts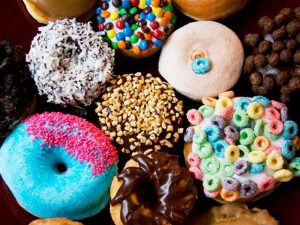 Voodoo Donuts is the perfect dessert spot located just a few short blocks from Cheesman Park on Colfax Avenue. They are known for their unique flavors and decorating styles, and have donuts for everyone, including vegan and gluten free! They are open 24 hours a day for the early morning breakfast goers and the late night snackers. Need a donut but don't feel like leaving your house? They are now delivering using Amazon Fresh!
Olive and Finch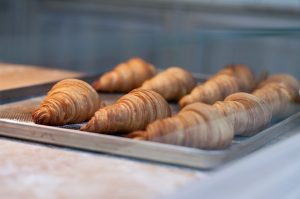 Olive and Finch is one of Denver's most popular neighborhood eateries, located just on the outskirts of Cheesman Park. They serve up breakfast all day, and have a wide variety of unique dishes and healthy options. Their focus is scratch-made food to order using classic recipes and health conscious ingredients. They serve pastries and coffee if you're on the run or in need of a quick snack. They recently opened their second located in Cherry Creek. We love them!
Tacos Tequila Whiskey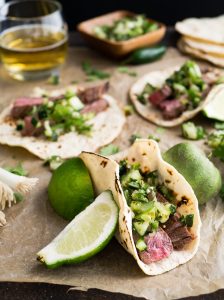 We guarantee you will not be disappointed by these award winning tacos located just outside the Cheesman Park neighborhood! Tacos Tequila Whiskey serves up some of the best, and they have a fantastic happy hour to go with! This is the perfect spot for a night out. We highly recommend their Pollo Agave Taco!
Esquire Theatre

The Esquire Theatre was built in 1927, and has seen countless of award winning movies and independent films walk through its doors since. It is a very popular spot on the weekends, so make sure to get there early to secure a spot for the big show! They have a parking lot adjacent to the theatre as well as street parking. The Esquire has monthly midnight screenings of various cult classics, where viewers can bring props and come in large groups for a more casual theatre experience. They are also routinely voted Denver's best popcorn for you concession lovers! It is the perfect date night spot!
The Pavilion at Cheesman Park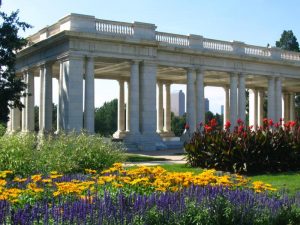 The Pavilion at Cheesman Park is the perfect place to spend the warm Spring and Summer months. If you're looking for a relaxing spot to spend the afternoon, whether it be to read, draw, or get in some yoga, the pavilion is one of the most beautiful places in the city to do so. There is a fantastic view of downtown as well as the Rocky Mountains. It's the perfect place to watch the sun set and enjoy Colorado's beautiful summer weather. We can't recommend it enough!






SaveSave