Denver is Still a Seller's Market
So what does that mean for buyers?
Remember the Bomb Cyclone of 2019? You might be wondering, is that any indication of what our market is like right now? The reality is that we saw a seasonal simmer instead.  The number of real estate transactions in March were high, which aligns with seasonal patterns. Buyers saw a 21.75 % increase in new attached and homes. Apparently, buyers were liking what they were seeing because we also saw an increase in the number of homes going under contract from February (27.39%, to be exact!).
However, not everything was drastically increasing. The number of single family homes  as well as condos sold in 2019 dropped 5.79 percent. Buyers are beginning to push back on seller's list prices. Buyers haven't been able to do this much in recent months, so this is an exciting time to be looking for a new home! Additionally, the close to list price ratio was down to 99.04%; this is the lowest ratio at this point in year over the past 4 years.
Additionally, Denver is still expensive!  However, new listings, under contracts, and actives are all up this month in the attached-home market. March concluded with an average condo sold price of $360,875. What does this mean? Are people who have been unable to buy in the past finally getting their chance? Attached homes can be built for less…. which might mean the opportunity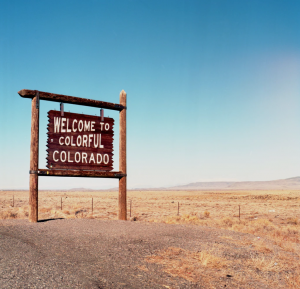 buyers need is here!
The number of agents still searching for something to meet their buyer's needs is reflected in the low months of inventory. Sellers rejoice! The under $1million market still favors you. We are seeing an evening out between buyers and sellers in the over $1 million market, however. Remember: no matter what changes we're seeing in our market, buyer's do not have the upper hand in any price range at this point.
Are you a seller who wants that initial full priced offer? You need to be priced correctly from the get-go. Additionally, be sure to be in move-in ready condition. Buyers: you still need to put their best foot forward. There still isn't a whole lot out there to choose from, so be mindful about your choices!
Are we are in for another record breaking spring and summer? We won't be breaking records like in past years. However, we aren't slowing down a whole lot either.
My Opinion on the Luxury Market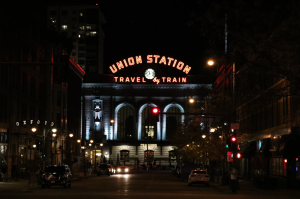 March is out like a lion, we survived the snow bomb cyclone and the Luxury Market is ready for the Spring season.
The number for sold detached single-family homes jumped to 152 from 117 last month. Of note, the average days on market has dropped to 50 days in March down from 82 last month and 75 this time last year. With this type of activity, it's no surprise the close price vs. list price is still holding strong at 98 percent. The highest closed price for a single-family sale in March was $4,500,000 in Boulder. Saying that, the median sold price for a single-family home is $1,296,000.
The Luxury attached market gained momentum with the number of sold condo units jumping slightly to 17 from 13 the prior month. Properties are also selling faster than last year with an average day on market of 53, down from 107 last month and 71 days this time last year.  Of note, the highest closed priced for townhomes and condos, located in downtown Denver, beat the single-family number ever so slightly at $4,155,000. The median sold price for a townhome or condo is $1,285,000.
With warmer weather on the way, the Luxury Market is primed for a strong Spring season. Curious about what the stats said last month? Here's a link to the March analysis click here.