The Denver Post published a story this morning based upon research comparing Denver to 9 other U.S. cities.
According to their study, Denver continues to outpace most other regional cities for Economic Power, Earning Power, Brain Power and Innovation Attractiveness.
It's been our hope, here in Denver, that the Innovation Attractiveness will help fuel employment, but apparently we're lagging in jobs creation.  We rank 6th out of the 10 for job creation and 5th for housing affordability.
I spent two days last week with a lovely family who are being moved to Denver from Houston with the oil and gas industry.  They were a little glassy eyed with sticker shock in terms of housing affordability.  However, one plus in Denver's column is our relatively low property taxes.
A close friend also works in oil and gas, and she predicts that the Niobrara oil field could hasten job creation in the metro area.  And Denver's housing affordability rankings have actually improved during the recession.  The housing decline and foreclosure crisis hit Denver earlier than most of the U.S., meaning we've come down to settle along the bottom.
One very interesting statistic in the Post's article is the productivity of Denver's workforce.  Our GDP per-capita is $56,706 and ranks second behind only Seattle with a per-capita GDP of $60,859.  This should attract businesses looking to relocate or expand.  The average U.S. per-capita GDP is $11,149, meaning we have a highly productive workforce in metro Denver.
Jobs and employment are key, and they appear to be lagging based on the Post's study.  With such strong fundamentals in place, jobs should surely follow.
Gretchen Rosenberg, LifeStyle Denver author, is a local Denver real estate broker.  Contact Gretchen for information on Denver area real estate.  She can't find you a job, but she can definitely find you a house!

Meet the Author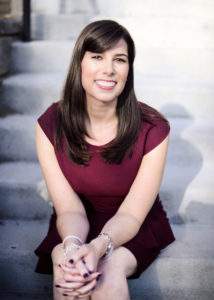 Libby Levinson made the move into real estate in 2005 and proudly joined Kentwood Real Estate – Cherry Creek in 2006. During her career, Libby has had the pleasure of helping a variety of clients navigate their real estate transactions: helping first-time buyers find their starter home; coordinating the synchronized sale and purchase for buyers looking for more space; sellers looking to down-size; and assisting sophisticated investors with their next investment opportunity. She has also enjoyed working with buyers building their dream home from the ground up. Libby is known for her ability to smoothly facilitate the complex details of both the buying and selling process.
Libby's real estate website is www.libbysellsdenver.com. She also writes for www.lifestyledenver.com.