Denver's Union Station Redevelopment is underway and miraculous changes are happening daily.
Frank Cannon of Continuum Partners gave a special presentation to Kentwood Real Estate Brokers and Managers last Friday with exciting photos and an update on what the "new" Union Station will look like in just a couple of years.
Continuum Partners and East West Partners have teamed up on this massive project.  It will transform the neighborhood into a vibrant multi-modal transportation hub right in the heart of downtown Denver.
In Denver's pioneer days trains were built to Cheyenne, Wyoming, by-passing the "Queen City of the Plains."  Denver's business community, having none of that, raised funds to build trains from Denver to Cheyenne.  A visionary private/public partnership that transformed our city.
Today's visionary private/public partnership is also transforming Denver.  There will be trains, light rail, and a bus system all terminating at Union Station.  Predictions are for in excess of 205,000 daily trips of passengers going through the station.
There will be a hotel housed within the station, restaurants, shops, condos, apartments and office buildings.  Plans for the outdoor space include a European feeling plaza and an interactive outdoor water feature.
Check out the construction daily via their Union Station Web Cam!
Gretchen Rosenberg is a local Denver real estate broker with over 16 years experience in the Denver market.  Search downtown condos or single family homes at www.GretcheRosenberg.com!
Meet the Author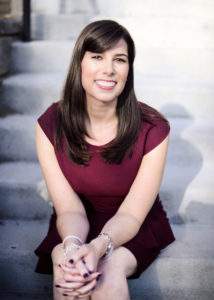 Libby Levinson made the move into real estate in 2005 and proudly joined Kentwood Real Estate – Cherry Creek in 2006. During her career, Libby has had the pleasure of helping a variety of clients navigate their real estate transactions: helping first time buyers find their starter home; coordinating the synchronized sale and purchase for buyers looking for more space; sellers looking to down-size; and assisting sophisticated investors with their next investment opportunity. She has also enjoyed working with buyers building their dream home from the ground up. Libby is known for her ability to smoothly facilitate the complex details of both the buying and selling process.
Libby's real estate website is www.libbysellsdenver.com. She also writes for www.lifestyledenver.com.