If you're interested in knowing your credit score, get your once-yearly credit score free from the three major credit-rating agencies.
Trans Union, Equifax and Experian will provide you a free credit score through the Annual Credit Report site. I've found the site to be a bit clunky, but if you have some time, you can work your way through it.
When you're getting ready to buy your next house, a good credit score is vital. Not only a good score, but an excellent one.  If you've already received your free reports from the ratings agencies, or if you'd like an easier way to access your score more frequently, then sign up for your free credit score at CreditKarma.com.
Credit Karma offers free credit reports and free credit monitoring.  Most banks and other web sites charge a monthly fee for this service, but the cost of using Credit Karma is enduring a few ads on their page.  Warning, some of those ads will be targeted to you based on your score and other information you provide.
Keep track of your credit and credit score.  It's a valuable commodity when you need to borrow money. Just remember that there is good borrowing (real estate) and bad borrowing (credit cards) and your score will definitely reflect what type of borrower you are.
Gretchen Rosenberg is a Denver real estate broker with over 16 years of local real estate knowledge and experience.  Contact Gretchen to discuss local real estate questions, or check out GretchenRosenberg.com to search for local homes for sale.
Meet the Author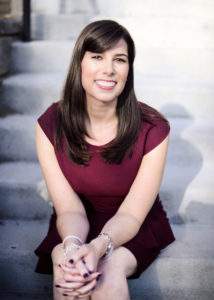 Libby Levinson made the move into real estate in 2005 and proudly joined Kentwood Real Estate – Cherry Creek in 2006. During her career, Libby has had the pleasure of helping a variety of clients navigate their real estate transactions: helping first-time buyers find their starter home; coordinating the synchronized sale and purchase for buyers looking for more space; sellers looking to down-size; and assisting sophisticated investors with their next investment opportunity. She has also enjoyed working with buyers building their dream home from the ground up. Libby is known for her ability to smoothly facilitate the complex details of both the buying and selling process.
Libby's real estate website is www.libbysellsdenver.com. She also writes for www.lifestyledenver.com.