Ghost Kitchens: What to Know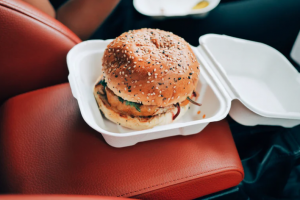 Ghost kitchens are probably a term you haven't heard of unless you've worked in the service industry since the start of 2020. While ghost kitchens have been popping up here and there prior to COVID-19, we're about to see a vast influx of them in Denver!
You might be asking yourself…. Um, Libby? What is a ghost kitchen!! Sounds scary …. There are no ghouls or ghosts floating around and preparing your food if that's what you're thinking! However, there are experienced chefs and restaurant owners preparing delicious cuisines. And delivered to your doorstep!  Not bad, right?
Well, a ghost kitchen is a space set up for food delivery only. Essentially, it's a restaurant without a dining area. Now that we've cleared that up, you're probably thinking that there are ghost kitchens everywhere. However, the pandemic is quickly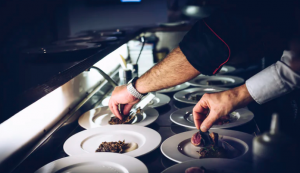 increasing the number we're seeing around Denver. While food delivery was growing in popularity pre-pandemic, it's expected that this upward trend will continue drastically for the coming months and even years. Many Denverites, despite the opening of restaurants, are still not comfortable dining inside.
So, what separates ghost kitchens from the traditional walk up/to-go spots you're thinking of? Think of them as a WeWork style co-op. The idea is that chefs/restaurant owners can rent a full industrial kitchen in a shared co-op style space with cheaper rent and more flexibility to get their food prepared for delivery. In other words, several different restauranteurs may inhabit a ghost kitchen space. And these businesses are typically pairing up with food delivery apps like UberEats, DoorDash, etc.
ChefReady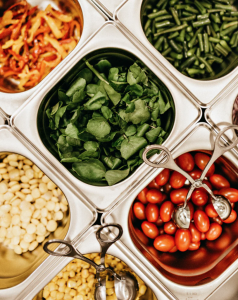 We're expecting our very own ghost kitchen to open its doors in the coming months. ChefReady is planning their own space in the Platt Park neighborhood (10 commercial kitchens in total are expected).
Additionally, they are committed to ensuring their restaurant patrons receive the best possible care during COVID-19.  This includes sanitization, excess resources, and cleaning. This is a big bonus for restaurants who are already feeling the pressure of making sure everything is up to COVID standards while trying to get their businesses open again.
I am so excited for ChefReady to open in order to add a second ghost style kitchen of this magnitude to our city. Currently, we already have Nextbite Brands in the Downtown Area near REI and Confluence Park.  They are helping restaurants go virtual for easier delivery options, safety during COVID-19, and ease for restaurant owners.
I'm really loving this concept because of how supportive it is for Denver restaurant owners. It's a great way to work towards flexibility, safety, and financial ease during a time that has hit many restaurants extremely hard. Additionally, as a customer, it's a great way to support up and coming chefs in their restaurant related endeavors (and eat some tasty food while you'r at it!).
Ghost kitchens might be the way of the future…. especially during such times of unpredictability! What are your thoughts on this concept?
Have questions about living in Denver? Contact me! I look forward to hearing from you and sharing my knowledge of the city! Find my latest Market Stats Report here.