Have you ever wondered how often you need to clean your gutters? Or how to winterize sprinklers?
The HouseLogic site provides a terrific resource for home maintenance questions.  You'll find resources for calculating the net benefit of some home improvement projects, for going green at home and for landscaping and gardening.
Create a profile, and you can build a home improvement plan for the future, get ideas from professionals and share pictures of your projects.  If you're house obsessed, or just in the middle of a renovation, you should check out this site.
Today on the site there are articles about the costs of adding a fireplace, with pretty pictures of different styles and assessments of cost efficiency.  It's fireplace season in Denver, and adding a fireplace can add value as well as enjoyment on cold, winter days.
HouseLogic just celebrated its 2 year birthday.  If you haven't stopped by the site in those two years, you should!  19 million people are actively using the site.  It's house logical!
Improving your Denver home definitely adds value.  Denver buyers prefer tasteful updates, and pay attention to decorating trends that lean to the more conservative.  Check out photos of Denver homes for sale at GretchenRosenberg.com.  Compare those to what you find on HouseLogic, and then let me know if you're interested in hunting for your next Denver home.
Meet the Author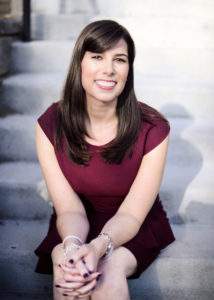 Libby Levinson made the move into real estate in 2005 and proudly joined Kentwood Real Estate – Cherry Creek in 2006. During her career, Libby has had the pleasure of helping a variety of clients navigate their real estate transactions: helping first-time buyers find their starter home; coordinating the synchronized sale and purchase for buyers looking for more space; sellers looking to down-size; and assisting sophisticated investors with their next investment opportunity. She has also enjoyed working with buyers building their dream home from the ground up. Libby is known for her ability to smoothly facilitate the complex details of both the buying and selling process.
Libby's real estate website is www.libbysellsdenver.com. She also writes for www.lifestyledenver.com.