It's Me, Not You …
How to break up with your real estate agent … when it's best for you, clients!
I'm going to be real here for a moment. Sometimes it's just not the right fit. I've been in real estate for over 15 years and can't believe how quickly it's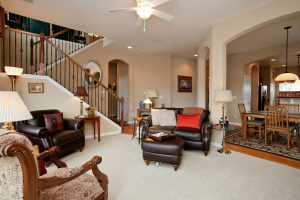 gone. I would say for the most part I absolutely adore my clients and they adore me. But every once in a while, I find myself in a relationship that just isn't' working.
I've had to deliver the "It's me, not you …" speech before and sometimes I've been on the receiving end. I know how to tactfully break up with people on my end, but even when I know it's not working, I'm still surprised when I'm on the receiving end of the speech.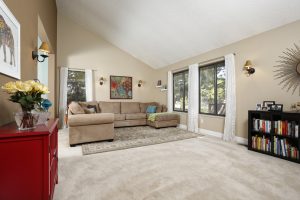 Saying that, I've absolutely had clients come to me after terminating a relationship with their first agent. Or, heck I even have people who contact me asking how to break up with their agent.
So, here are my tips on how to break up with your real estate agent in a respectful way. We can't win over everyone over … even though I wish I could. The following tips will help you make a clean break while allowing you to have a good interaction with your former agent. Denver is a large metropolitan city, but it still feels like a small town! You're bound to cross paths at some point.
Tips
Be Honest: Just like any break-up, your agent may be confused as to why you are opting to terminate your agreement. They may think everything is going well. That you're on the same page….catch them completely blindsided … been there, done that! Clear, concise feedback only helps make your agent better. It helps provide better service to the next person looking to buy or sell a home. So, pay it forward and give your agent the benefit of real and honest feedback so that they can work on their shortcomings and try to grow from it.
Be Direct: To terminate an agreement under the Colorado Contract, both Buyer and Seller have the right to terminate if the agreement isn't working for either parry. To keep things clean, I would recommend doing #1 and then following up with an email giving written notification that you would like to end your established agreement. This makes sure that the agreement is properly terminated and doesn't leave any loose ends.
Be Respectful: We are all human. It's ok if it isn't the right fit! But please refrain from badmouthing them to anyone who will listen including your friends, family, pharmacist, grocery bagger or manicurist. You don't know what may, or may not be, happening in their personal life. As an agent I'm on call 24-7 and sometimes it takes a toll. So, keep it in mind that there may be something happening in your agent's life that may have affected their level of service or your working relationship with you.
The Bottom Line

If you are thinking that your agent may not be the right fit for you, I would recommend talking with them about your expectations. This is for you, clients! This may nip the problem right in the bud. Perhaps you and your agent aren't on the same page with regard to your expectations. This is a process and your honesty only helps your agent advocate for you.
What if your agent isn't able to meet your expectations? That's ok! It just allows you to have an honest and open conversation that this may not be the best fit for either of you. Heck, this ultimately saves everyone time and heartache!
If you are looking for a new agent, I would be happy to talk with you and discuss your goals and expectations to see if we might be the right fit!