The Most Wonderful Time of the Year Brought Record Breaking Lows to Denver's Market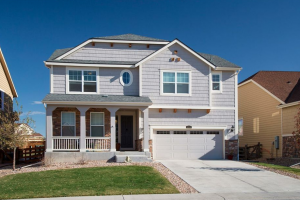 This December, we saw record breaking lows in Denver's market. Fewer listings came on the market last month, with the overall number of active listings shrinking to 25.94% month over month (down 41.18 percent from November).
However, it's important to remember seasonality when looking at these statistics. Buyers often find themselves caught up in the stress of the holidays, favoring mall shopping over house shopping. Since 2008, we've seen a consistent drop in the number of active listings from November to December. Buyers are going to want to jump in quickly before interest rates increase drastically!
While sellers were favored by our market in the first half of the year, buyers saw their time to shine when inventory began to increase in June. Interestingly enough, prices are still up despite an increase in inventory with decreasing sales across the market.
Interest rates are increasing, but we're not seeing buyers rush into purchasing homes because of this: buyers aren't willing to compromise on their wants and needs. On the opposite side of the spectrum, it's taking homes longer to sell, yet sellers who were spoiled for years are willing to wait to ensure they get as close to their listing price as possible.
An important tip for buyers: it's only going to get costlier to buy in 2019. If you're thinking about buying,
be sure to asses how you'll adapt to higher rates and prices this year.
A low supply of inventory will still drive Denver's market in 2019. Denver is a fantastic place to live, and out of staters know this! In fact, there are corporations moving their headquarters to Denver all the time. As such, Denver remains a destination due to our quality of life, and we're expecting to see things heating up in our market again in January! 
My Expert Opinion on the Luxury Market
2018 brought us the tale of 2 markets with burgeoning activity through May, and an earlier than normal slowdown in July. But what does the 2019 luxury market have in store for us?
Activity in single-family homes priced over $1 million was up 39.4 percent over the year prior with 3,892 active listings in 2018, while condo listings in 2018 were up 58.66 percent year over year with 1,685 active listings. Could this be a sign of a slower 2019, or is this just seasonal?
Specifically in the single family luxury market, 112 properties sold during the month of December, down slightly from 115 in November and 118 year over year. The good news is that the average days on the market dipped slightly to 72 in December from 74 days in November and 100 in December of 2017.
Meanwhile, the luxury condo market held strong with 16 units sold in December, which is on target with the 16 units sold in November and December of 2017. Interestingly enough, the days on market in the condo sector dropped 55 percent to 54 in December from 121 days in both November and December 2017. Alternatively, from the single family market, the condo segment saw a dip of just over once percent of the close-price to list price.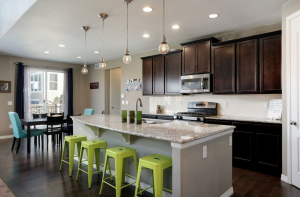 While sales overall have slowed slightly, homes are selling faster in the luxury market and the closed-price to list-price differential is negligible. Saying all of this, the luxury market has shown great growth over the year with 2,156 sold units in 2018, up from 865 in 2014, 1,577 in 2015, 1,371 in 2016 and 1,825 from 2017, which speaks to the strength of the Denver luxury market.
So, what does the 2019 real estate market have in store for us? Only time will tell, but the signs show that the luxury market is healthy with quick paced sales, that have increased year over year.
Professional Insight: Did you know Colorado was recently ranked in the top 5 states that are affected by cybercrime? As realtors, it's important to advise our clients on the best ways to keep your information safe. Data security policies and proper insurance are just 2 of many ways realtors make sure their clients are protected. Check out my blog post on wire fraud, which has all the tips and tricks you need to stay safe in our market!
Do you have questions about Denver's Real Estate Market or living the Denver lifestyle? Contact me! I can't wait to share my knowledge of this amazing city with you!