The Fourth of July Indicates the Midpoint of the Summer Housing Market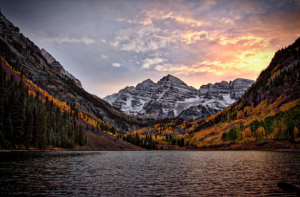 Signs are indicating that the days of Denver's extreme sellers market may be slowing down. We're anticipating more balance in the months ahead, which is fantastic news for homebuyers.  June saw increases in inventory as well as rises in the number of days on the market. Price reductions are also on the rise, with homeowners hoping to attract more buyers.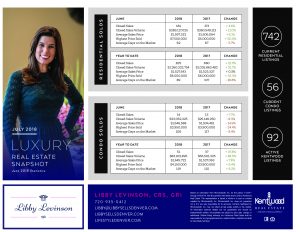 We're seeing first time homebuyer account for almost half of mortgages, with a median age of 32. Single women are the predominant first time homebuyer demographic. Young people are receiving help from easier credit capability and Denver's improving job market. Rent prices are rising in the Denver Metro Area, which is creating incentive for first time homebuyers to act quickly. Surges in property values and borrowing costs can also threaten first time buyers out of homeownership.
Homebuyers are beginning to explore outside investor help with their down payments. Equity sharing programs can assist in lowering monthly mortgage rates.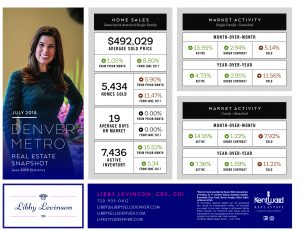 The average Colorado residents needs to make $23.93 in order to afford a 2 bedroom apartment. This is the 11th highest housing wage in the U.S. The average Colorado renter's wage is $17.59 with the state's minimum wage falling at $10.20. In addition, Denver ranks as one of the highest cities in the country for student loan debt.
Governor Hickenlooper extended Colorado's Affordable Housing Tax Credit program through 2024, providing incentive for more affordable housing to be built by developers across the city. The median price to rent a one bedroom in the City of Denver is $1,430/month. Increased affordable housing may help incentivize renters to make the leap.
The average number of active listings for June was 16,854, with the record high for June being 31,900 and the low rounding out at 6,197. This is a 15.52% increase from May.
Libby Levinson's Expert Opinion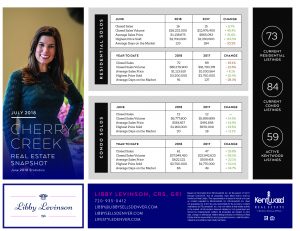 As we celebrate our nation this month, I am thankful that we have the ability to help people find their own independence through homeownership. It feels like the market is hitting the summer slowdown this month, with price reductions and more days on market , but the numbers paint a different picture. Single family home sales have increased year-to-date by 4.03 percent and condo sales have increased 10.45 percent.
Additionally, days on market are trending downward for both segments with an average of 32 days for single family homes, down 15.79 percent from this time last year, and 47 days for condos down 4.08 percent from last year. interestingly enough, market wide the numbers show active homes at 7,436 which is just a bit below the new listing number at 7,452. This is the first time we've seen these numbers so close in . a year. As the fireworks light up the sky this 4th of July, I will be giving thanks to another month of strong Denver home sales.
Note: All data has been sourced from the July Denver Metro Real Estate Market Trends Report compiled by the Denver Metro Association of Realtors and includes 11 counties: Adams, Arapahoe, Boulder, Broomfield, Clear Creek, Denver, Douglas, Elbert, Gilpin, Jefferson, and Park.