June Market Stats Have Arrived, and So Has Summer Weather!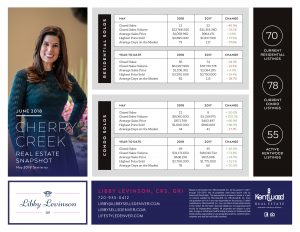 June is one of my favorite months. We're beginning to feel warmer weather and the pools are opening with the end of the school year. Things are beginning to slow with vacation season approaching and families looking to leave town in celebration of the summer months. The Denver housing market is the same way, with the notorious summer slow down showing fewer multiple offers.
This year, the slowdown is happening earlier than usual. July is typically when this happens, however, the market took off faster this year than past years. We're seeing this slowdown now perhaps due to buyer burnout.
The number of active inventory for residential homes in May was 6,437, a 24.75% increase from the prior month and a 9.1.% increase year-over-year. To juxtapose, the record-low May rounded out to 5,463 active listings.
Denver is seeing a heavy increase in fix n' flip investors. This increase is making it difficult for first-time homebuyers and and other non-investment buyers to purchase a home. The average worker in 10 of 11 Colorado counties cannot afford a median prices home in the Denver area. In the luxury market, cash offers are out-bidding loan offers.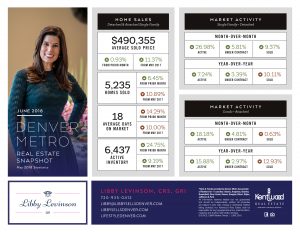 Be Smart!
Wire fraud related to real estate transactions is increasing. Most title companies will not email wiring information. If you receive an email with wiring instructions, it is imperative that you call and double check that those instructions are correct. An estimated $1 billion was either stolen or attempted to be diverted from homebuyers in 2017.
Mortgage rates have increased a half point this year. It is expected that they will increase another half point by year end which is creating a sense of urgency for buyers to act now.
The average price for a home in the Denver area has increased to $540k. Prices are higher, however, homes are staying on the market longer resulting in an increase in inventory. This might make the jump from renting to buying more difficult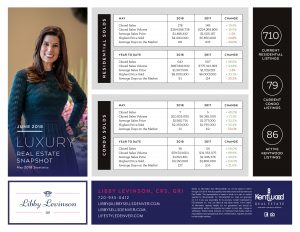 Denver has seen a lack of affordable housing options and is combatting this by increasing affordable housing legislation.
Areas like Baker, Five Points, and Jefferson Park, previously considered "Redlined Neighborhoods," now have a higher median home value than the city of Denver in its entirety.
Despite Denver's record low inventories, there is a 41% increase in in approval for housing units in Colorado. Permits to build single-family homes is at its highest in decades.
Let's Get Started!
I would love to help you with the buying or selling process! I know it can be intimidating, especially with Denver's current housing market, but I know I can help you enter that new, exciting stage of your life. Get in touch with me via our contact form and let me help you start the next chapter!
Note: All data has been sourced from the March Denver Metro Real Estate Market Trends Report compiled by the Denver Metro Association of Realtors and includes 11 counties: Adams, Arapahoe, Boulder, Broomfield, Clear Creek, Denver, Douglas, Elbert, Gilpin, Jefferson, and Park.