What Do You Think Denver Ranks in USA News and World Report's List of Best Cities to Inhabit?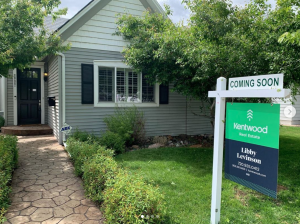 You might have guessed it … Denver comes in at number 2. Whether it's because it's easy to access the outdoors, the food and brew scene is spectacular, we're a dog friendly city, or because of the Denver lifestyle in general, I think it's safe to say that this ranking makes total sense to me!
New home choices were bountiful for buyers this month. The number of active listings on the market was up 16.79% from the prior month (8,789 total). If you're thinking about buying, now might be the perfect time! Buyers clearly liked what they saw….with 6,470 homes under contract by the end of the month (an increase of 5.65% from the prior month).
Where do you think the top 5 neighborhoods are to purchase a home this year in the state of Colorado? Aurora takes the lead, with 5 neighborhoods included on Niche's list. 5280 Magazine also named Country Club, Belcaro, Washington Park, University Hills, and Virginia Village as top spots for home buying in Denver. f you're looking for a home in one of these neighborhoods (and beyond!), contact me!
Our Neighborhoods
Cherry Creek North has added over 2,000 residential units in the last 5 years. I call this a hot streak, and it's been quite the adventure watching it all unfold! Cherry Creek isn't the only neighborhood dong so! Many Denver neighborhoods are heating up in terms of adding residential units….. so why is that? An influx of about 11,053 people moved to Denver over the course of 2018.
Buyers are getting a bit more comfortable in Denver's Real Estate Market. This means their demands are higher, i.e. asking for more repairs during inspection. Buyers are welcoming the increase in inventory with open arms and sellers adjusted while having their homes on the market just a bit longer. However, Denver's sellers market is still strong as the month still ended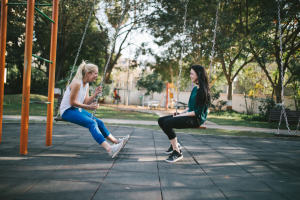 with 8,891 homes for sale in the Denver metro area.
What's Important to You?
As a Realtor, I always make sure to know what amenities are most important to my buyers when looking for their perfect home. A recent survey conducted by the Household Economics and Decision Making found that grocery stores come in at #1 most important, followed by restaurants and bars.
High prices were keeping many Denverites out of the real estate market for quite some time. Now, we are going to see the market bloom alongside the flowers this summer! But what does that say about prices? Keep following the blog for more information!
5280
I am pretty jazzed to announce my involvement with 5280 Magazine "The Fortune Teller's Guide to Denver Real Estate" article!
I was quoted in #2 & #5, predicted Elyria-Swansea in #6 and provided the research for #9!
Feeling very honored to be included and to have helped with such a great edition that I look forward to reading all year! Thank you 5280 Magazine!
Be the first to know what's happening in and around the city: Lifestyle_Denver and facebook.com/lifestyledenver.