Kentwood Real Estate is Denver's leading independent residential real estate brokerage, and with this month's affiliation with Christie's International Real Estate the powerhouse brokerage adds another strategic tool to our toolbox.
Christie's International Real Estate is the largest international real estate network in the world and hosts over 9,300 properties $1 million and higher on their web site.  Kentwood Real Estate's web site, www.DenverRealEstate.com, hosts all of the MLS-IDX listings in Denver, with numerous luxury homes prominently featured.
Kentwood Real Estate began in the Denver Tech Center area with one brokerage over 30 years ago, and expanded into the Cherry Creek and Downtown areas in 1998.  Since its inception, Kentwood has maintained a high-profile presence in Denver.  The brokerage has discreetly represented many legendary figures in Denver sports and society.
Denver as a city has grown up over those years from cow-town to urban and cultural diversity.  It's a city to watch, with a healthy real estate market and a variety of neighborhoods offering something for everyone.
Gretchen Rosenberg is the Broker Manager at Kentwood Real Estate's Cherry Creek office, and represents many luxury home buyers and sellers.
Meet the Author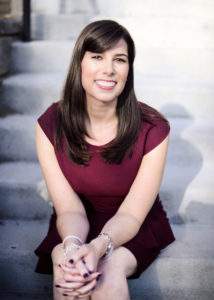 Libby Levinson made the move into real estate in 2005 and proudly joined Kentwood Real Estate – Cherry Creek in 2006. During her career, Libby has had the pleasure of helping a variety of clients navigate their real estate transactions: helping first time buyers find their starter home; coordinating the synchronized sale and purchase for buyers looking for more space; sellers looking to down-size; and assisting sophisticated investors with their next investment opportunity. She has also enjoyed working with buyers building their dream home from the ground up. Libby is known for her ability to smoothly facilitate the complex details of both the buying and selling process.
Libby's real estate website is www.libbysellsdenver.com. She also writes for www.lifestyledenver.com.