Denver's zoning code was entirely revamped last year, changing dramatically how areas are zoned, what is considered appropriate for new development and even changing the "code" attached to each parcel.
If you've been considering buying a property within  the City of Denver, and you plan to do work to the property, then you should pay close attention to the zoning.
Get the code for all of Denver's parcels at the Denver Zoning Code site, and stay informed of the construction and building process as well.
Meet the Author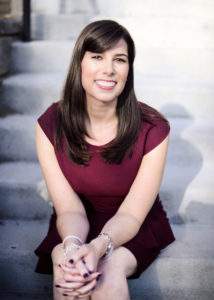 Libby Levinson made the move into real estate in 2005 and proudly joined Kentwood Real Estate – Cherry Creek in 2006. During her career, Libby has had the pleasure of helping a variety of clients navigate their real estate transactions: helping first-time buyers find their starter home; coordinating the synchronized sale and purchase for buyers looking for more space; sellers looking to down-size; and assisting sophisticated investors with their next investment opportunity. She has also enjoyed working with buyers building their dream home from the ground up. Libby is known for her ability to smoothly facilitate the complex details of both the buying and selling process.
Libby's real estate website is www.libbysellsdenver.com. She also writes for www.lifestyledenver.com.