Bonnie Brae is bordered by Exposition Avenue to the North, Mississippi Avenue to the South, 
Colorado Boulevard to the East & University Boulevard to the West.


What's To Love  Bonnie Brae | Denver, CO
Bonnie Brae is a serene residential neighborhood with winding streets, mature trees and friendly neighbors. It is is one of Denver's most treasured communities. Throughout the 1920s, George W. Olinger began to accumulate property in the area for his land development company, Associated Industries Company. Impressed by a subdivision he saw in Kansas City, he strove to recreate the aura of a peaceful Scottish village in Denver. He named the area Bonnie Brae, which means "pleasant hill" in Gaelic. To recreate Olinger's Scottish Village, landscape architect Saco DeBoer drew plans for a different type of street system. DeBoer's plans deviates from the traditional Denver grid system and focused on the land's topography and natural beauty. Showing pride in the neighborhood, Olinger erected stone pillars at the entrances on Tenessee and Kentucky streets, which remain today Olinger sold his share of Associated Industries Company in April of 1925. This sale of these shares resulted in a bankruptcy filing for the company just three years later. Due to the bankruptcy, the majority of Bonnie Brae fell into the city's hands from tax debt. In addition to the tax debt, any continued development of Bonnie Brae was halted due the Great Depression. In the end, however the delay in development proved to be beneficial for the neighborhood. Interestingly enough, the 1920's and 1930's were exciting eras in the field of architectural design. European architects and designers experimented with bold new styles which are known now as Art Moderne and the International Style. New materials and technological advances enabled innovations in architectural compositions. Traditional notions of symmetry and decorative ornament were re-imagined. Art Moderne structure uses classic elements in new ways, emphasizing horizontal lines and softening angles with curved corners. As the Great Depression came to an end, Denver development resumed using some of these new styles. Examples of these styles can be seen in homes situated along Ellipse Park. Towards the end of World War II, housing construction boomed. This resulted in many of the homes east of the park showcasing post war modernism flair. Carl and Sue Dire opened
Bonnie Brae Tavern
in June 1934, seven months after the repeal of Prohibition. It continues to be a neighborhood gathering place along "main street." Other neighborhood favorites include 
Bonnie Brae Ice Cream
,
Saucy Noodle
 and
Bonnie Brae Wine & Liquor
Bonnie Brae Homes For Sale

Sorry we are experiencing system issues. Please try again.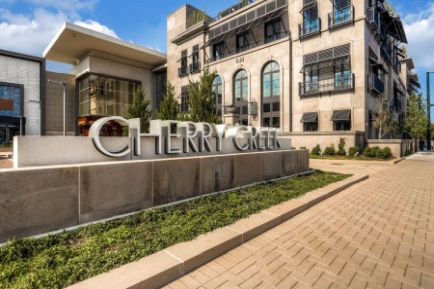 Cherry Creek North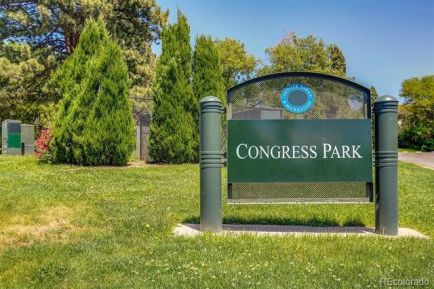 Congress Park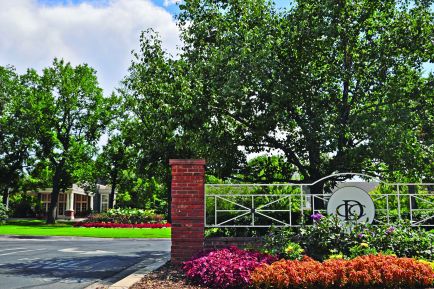 Country Club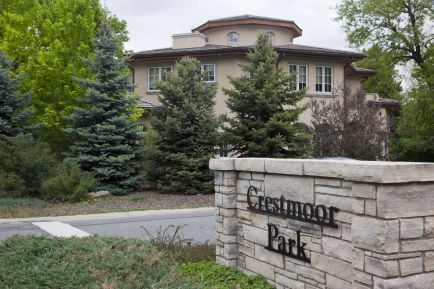 Crestmoor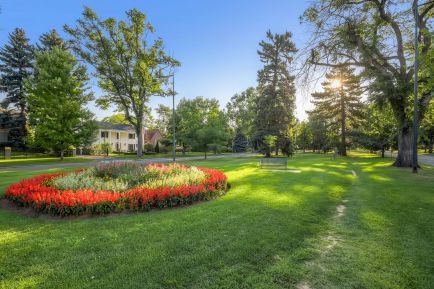 Hilltop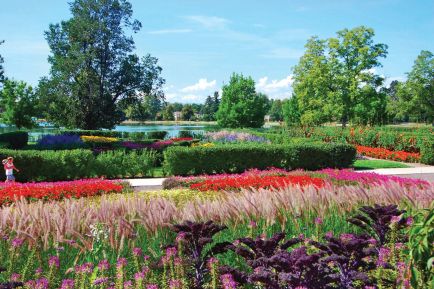 Washington Park